Houston Car Accident Lawyers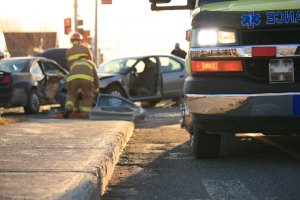 The Law Offices of Hilda Sibrian represents people who have been hurt in car accidents in Houston and surrounding areas in Texas. Our job is to make sure that negligent drivers and the insurance companies that cover them understand their role in providing for the injured and the families who have lost loved ones.
If you suffered severe injuries, or if your loved one was killed in a car accident in the greater Houston area, don't wait to act. The Law Offices of Hilda Sibrian has a fully bilingual, Spanish-speaking staff and takes pride in being available 24/7 to answer your call. To schedule a free case evaluation, contact us today. If you or a loved one has suffered serious injuries in a crash and cannot visit our Houston office, we will meet with you in the home or hospital.
Abogado de Accidentes de Auto en Houston
How Our Houston Car Accident Attorneys Can Help You
Some people wrongly think that they can save themselves a lot of money by handling their car accident case by themselves. They want to avoid attorney fees and keep their entire settlement. However, in reality, you are likely to secure far less money on your own than you would with the help of a lawyer. In some cases, victims who represent themselves do not recover anything at all.
One of the benefits of hiring a lawyer is that the lawyer will be able to conduct an independent investigation of your crash. This investigation will help to determine the cause of it. The attorney can also collect important evidence which points to who is liable for your injuries.
Another way that a lawyer can help a car accident victim is by handling all communication with the negligent driver's insurance company. Insurers in these cases often try to pressure victims into accepting settlements that are much less than what they deserve. An attorney can negotiate for a fair and full settlement. If necessary, the attorney can also take the case to trial to fight for what you deserve.
Auto Accidents Are a Problem in the Houston Area
In August 2018, the Houston Chronicle reported that an analysis of 16 years of federal highway data showed that Houston was the deadliest major metro area in the U.S. for drivers, passengers and all other people using local streets. According to the report, around 640 people die and 2,850 suffer serious injuries every year on Houston-area roads.
Some car accidents in Houston are simple "fender benders." They result in minimal damage and injuries. Still, many other crashes are far more serious. They can leave people with debilitating injuries. Victims in these cases may face staggering medical bills, lengthy hospital stays and extensive rehabilitation. Often, they must also deal with an inability to return to work, which can lead to a significant loss of income.
Common Causes of Houston Car Accidents
Car crashes occur for a variety of reasons. As our Houston car accident attorneys have seen over the years, some of the most frequent causes are:
• Drunk driving or drugged driving
• Distracted driving (with texting while driving is a major problem today)
• Driver fatigue
• Improper turns
• Unsafe lane changes
• Speeding
• Reckless driving
• Tailgating
• Failure to yield or obey traffic signs or lights.
Not all car accidents necessarily involve other vehicles. Many single-car crashes occur because of defective auto parts or due to poorly designed and/or maintained roads. In some cases, a faulty repair by an auto mechanic may contribute to a crash that results in injury or death.
Car Accident Liability in Houston
In many car crash cases, one driver is responsible for causing an accident. That driver can be held legally responsible, or liable, for all damages. Some crashes become more complicated when multiple vehicles are involved.
It is important to keep in mind that Texas is considered a modified comparative fault state. We follow a system called "proportionate responsibility." Under Texas law, you can still recover damages even if you were partially at fault for a crash. However, you cannot recover damages if you are 51 percent or more at fault.
Here is an example: Let's say that you suffer $100,000 in damages in a car accident. However, you are 25 percent at fault. Your damages would be reduced by 25 percent, or by $25,000. If you were 75 percent at fault, you would be barred from recovering any damages. For this reason, it is important to work with a law firm that will aggressively protect you when dealing with insurance companies or presenting your case in court. You should not shoulder any undue blame for your crash.
Common Types of Houston Car Accident Injuries
People can suffer a wide range of injuries in car crashes. The severity of injuries often depends on factors such as the speeds of the vehicles, the points of impact and where occupants were seated. Common kinds of injuries include:
• Burn injuries
• Neck injuries
• Traumatic brain injuries (TBIs)
• Spinal cord injuries (including paralysis)
• Fractures
• Strained muscles
• Sprains
• Slipped discs
• Disfigurement
• Amputation
• Whiplash.
Many of these injuries will involve victims needing several weeks, months or even years to recover. In some cases, victims will never completely recover from their injuries. They may be unable to return to work and require lasting, long-term care.
Compensation for Your Houston Car Accident Claim
When you have been hurt in an accident, you may be forced to deal with mounting medical expenses and other unexpected costs. Accident victims are often unable to return to work, causing additional stress and strain as the bills begin to pile up.
Our experienced Houston car accident lawyers understand the financial pressures that people face after car accidents. We will pursue the full compensation you need to pay your bills and to take the time you need to recover from your injuries. Compensation that we will seek on your behalf may include:
• Past and future medical expenses
• Lost wages and diminished future earning capacity
• Other out-of-pocket costs
• Pain and suffering
• Punitive damages
• Wrongful death damages (if your loved one died in a crash).
Our team has made it our mission to help you get back on your feet. We will fight for every penny of compensation you are owed due to another person's careless or reckless actions.
Time is limited to file your claim. So, don't wait until it is too late. The statute of limitations to file an injury claim in Texas is, generally, two years from the date of the accident. Because it takes time to investigate a crash and prepare a claim, you should contact an attorney right away to discuss your legal options.
Steps to Take After a Houston Auto Accident
After any car accident, you should always be sure to seek medical care. Even if you do not think that you were hurt, you still want to have your condition evaluated by a medical professional. Some injuries can involve delayed symptoms, and insurance companies will be more critical of injury claims involving a delay in treatment.
Another step that victims can take is to get pictures of the crash scene. The photos should be taken from a variety of angles and distances and include surrounding tire marks and debris, if possible. If you are unable to take these photos because you need immediate medical attention, you should ask a friend or family member to do this for you as soon as possible. The longer you wait, the more likely it is that crucial evidence will disappear. You should also photograph injuries before they heal.
You should also refrain from talking with the other driver's insurance company after a crash. Before you give any statements or sign any documents, you should speak with an attorney first. You don't want to do something that will cost you the right to recover full and fair compensation for your injuries and losses.
Contact our Houston Car Accident Lawyers
Did you suffer catastrophic injuries or was your loved one killed in a car crash in Houston? We have the experience, skill, and resources to help you pursue the compensation you are owed. Our experienced trial attorneys have helped individuals and families like yours to hold negligent drivers and others accountable for accidents they have caused. We will fight for you.
To learn more about how we can help you after a car accident in Houston, call or reach The Law Offices of Hilda Sibrian online today. We have a fully bilingual staff that is ready to assist you. We can provide a free consultation, and we won't charge you costs or fees unless we secure compensation for you.