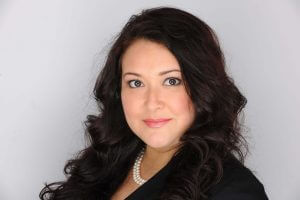 Meet Your Attorney
Hilda Sibrian is a caring, bilingual, Spanish-speaking personal injury attorney who serves those injured in the Houston, Texas metropolitan area. Her entire practice is focused on personal injury cases and is dedicated to providing 24-hour service to those in need of help. Consultations are free; Hilda Sibrian does not get paid unless she recovers for you. She provides aggressive, honest and vigorous legal representation. Contact our Houston office today for help.
Houston Personal Injury Attorney
Hilda Sibrian attended the University of Texas, as well as the University of Houston. She obtained a B.S. in Biology in 1998 and a B.S. in Nutrition in 2000. She then attended South Texas College of Law, where she obtained her law degree in December 2003. She has been practicing personal injury in Houston since receiving her license to practice law in May 2004. Hilda Sibrian is a caring professional who is dedicated to her field.
CHOOSE A FIRM THAT CAN GIVE YOU THE REPRESENTATION
YOU DESERVE