Personal Injury Cases in Houston TX
How Our Personal Injury Lawyers Can Help You
A personal injury lawyer from our firm will manage all the legwork associated with your accident claim so you can focus on your health. Our Houston personal injury attorneys will:
Fully explain your legal rights and answer all your questions
Explain what to expect every step of the way so you feel confident in how your case is being handled
Conduct a thorough investigation into your accident to identify all potential sources of compensation
Consult with medical providers to fully understand the extent of your injuries and how they will affect you into the future
Document the scope of your injuries and damages in order to demand the full amount of compensation you deserve
Negotiate effectively with the other side, with the goal of obtaining a full personal injury settlement for you
Advocate aggressively for you in court, if a fair settlement cannot be reached 
These are just a few of the ways our personal injury lawyers in Houston can help with your case. To learn more about how our team can take the pressure off you during this difficult time, please contact us today for a free consultation. 
Common Types of Personal Injury Claims We Handle
There are a number of situations that can give rise to a personal injury claim. Some of the most common types of claims we handle include:
Car accidents 
Car accidents are one of the most common types of personal injury claims in Houston and throughout the rest of the country. When two or more vehicles are involved in a crash, someone is typically at fault. We help accident victims demand full and fair compensation for their losses. 
Truck accidents 
Truck accidents result in some of the worst injuries seen on Houston's roads. These claims are particularly difficult as victims must take on large trucking companies, multiple insurance companies, and their teams of lawyers.
Motorcycle accidents 
Motorcycle accidents are common in Houston and can be devastating for crash victims. The extent of injuries a biker suffers during an accident can mean expensive medical treatment and long-term losses that must be accounted for when building a claim for compensation.
Bicycle accidents 
The roads in Houston are a dangerous place for cyclists. When bicyclists are hit by motor vehicles, they too suffer some of the most severe injuries. Cyclists deserve full compensation when they are seriously harmed by negligent drivers. 
Pedestrian accidents 
Pedestrians have little chance when a vehicle crashes into them. These are severe accidents, and as such, the claims process following a pedestrian accident can be quite complex.
Medical malpractice 
Doctors and other health care professionals are expected to abide by an acceptable standard of care. When they fail to do that and a patient becomes hurt or sick, the victim can file a claim against the health care professional who harmed them. 
Slip and fall cases 
When someone is hurt on another person's dangerous property, the victim can hold property owners liable for their injuries. 
Dog bites 
When a person is bitten or attacked by a dangerous dog, it is crucial to speak with an experienced attorney as soon as possible to begin an investigation into the case. 
Product liability cases 
Manufacturers are responsible for ensuring their products are safe for consumers to use. When products are dangerous or defective and someone is hurt, injured individuals can hold manufacturers liable.
Wrongful death 
In the most tragic of accidents, surviving loved ones can file a wrongful death claim if they have lost someone due to another person's negligence. 
Refinery accidents 
If you or a loved one has been exposed to chemicals or suffered injuries due to a refinery accident, contact our attorney today.
These are just some of the most common types of personal injury claims we handle. Any time a person is hurt by another's negligence or intentional wrongdoing, they may have a personal injury claim. So it is important to speak with a seasoned attorney as soon as possible. 
WE HAVE ATTAINED REAL RESULTS FOR

THOUSANDS OF CLIENTS
Truck accident with injuries to spine, chest, and knees.
LEGAL FEES: $280,000
EXPENSES: $33,150
View All Case Studies

🡒
CHOOSE A FIRM THAT CAN GIVE YOU THE REPRESENTATION YOU DESERVE
CHOOSE A FIRM THAT CAN GIVE YOU THE REPRESENTATION YOU DESERVE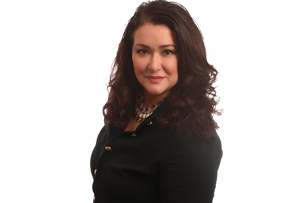 Contact a Personal Injury Lawyer Now
If you've been hurt in an accident, you may be entitled to compensation that can help cover the cost of your injuries. However, this is not a process you should go through on your own. 
Contact The Law Offices of Hilda Sibrian today. We'll review your case free of charge and fight for your rights throughout the entire process of your claim.