NTSB: Stop Getting Out of Moving Cars and Dancing to Drake
Published October 30, 2018
The federal agency that investigates highway accidents isn't feeling the fun of jumping out of a moving car to dance to Drake's "In My Feelings." The National Transportation Safety Board (NTSB) recently called for a halt to what has been called the "In My Feelings Challenge," saying the fad is distracted driving and a leading cause of car accidents and... Read More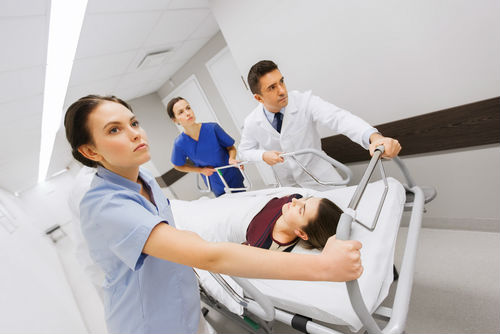 How to File a Car Accident Claim in Houston
Published September 7, 2018
After a car accident in Houston, you can take several steps to protect your health and your right to compensation. Here, we present a brief summary of those steps. At the Scene of the Crash Following a collision, your immediate concern should be to assist anyone injured. You should assess yourself and your passengers and, if possible, check on those in the... Read More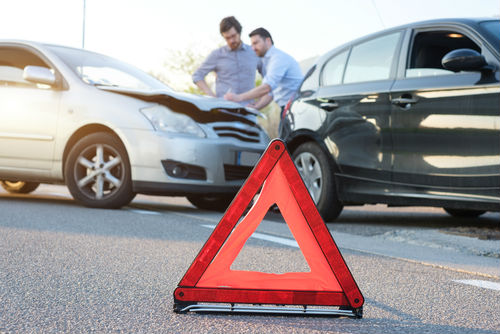 Three Tips for Navigating Social Media After a Car Accident in Houston
Published July 7, 2018
Now more than ever, adults are taking to social media when something noteworthy happens to them. If you've been involved in an auto accident, you may have been tempted to share the experience on your Facebook or Instagram account. If you choose to post photos or give your side of the story, proceed with caution. According to the American Bar... Read More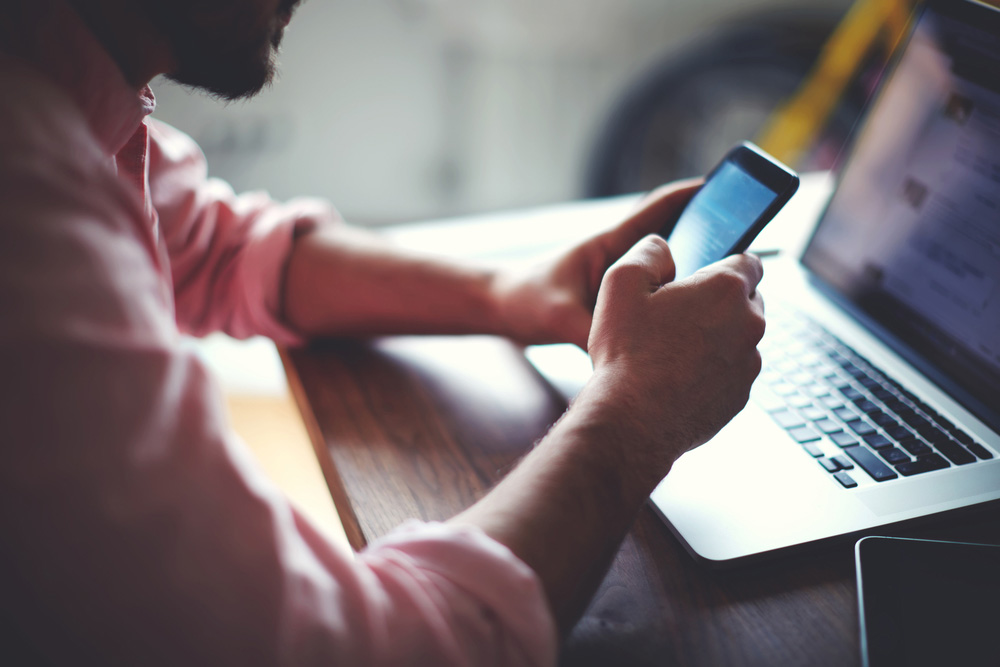 Staying Safe as a Teenage New Driver
Published July 7, 2018
While being a new driver is an exciting time in a young person's life, it also comes with a few responsibilities. We do not often stop to think about the inherent danger of putting ourselves behind the wheel of a 4,000 lb. vehicle and driving at high speeds among the other traffic on the road. Once you factor in the... Read More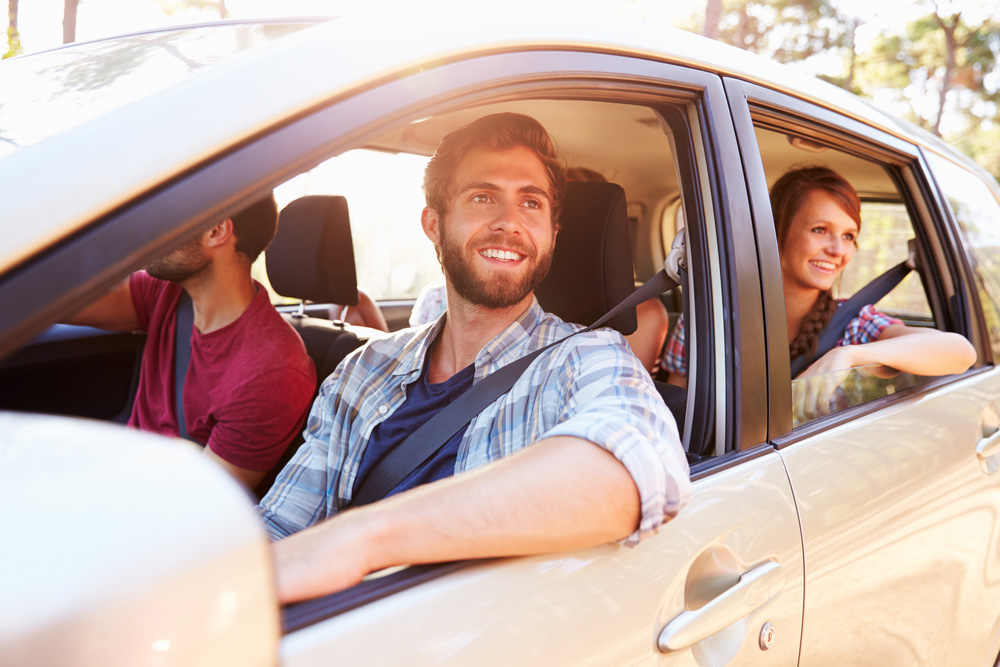 Most Common Reasons Drivers Get Pulled Over in Houston (and How Much It Could Cost You)
Published June 29, 2018
There are very few people who enjoy being pulled over by a police officer. It's a stressful experience that often leaves an unsettled feeling, especially if you receive a ticket. With the average traffic violation ticket ranging anywhere from $50-$5,000, it will be worth your time to avoid making these common mistakes while driving in Houston:   Speeding This is arguably the most... Read More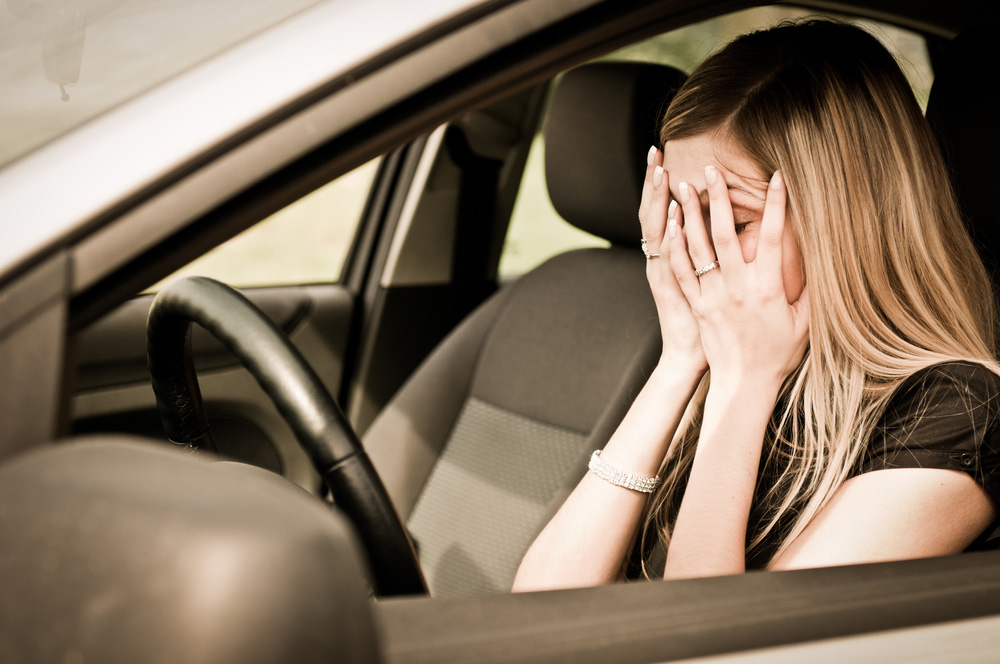 Steps to Take When Reporting Drunk Drivers in Houston
Published June 27, 2018
Houston is a large city with over 2.2 million inhabitants, and more than its fair share of motor vehicle accidents. We all know that drunk driving is not an accident.  It is a negligent and reckless act by an individual under the influence of drugs or alcohol. These types of incidents should never occur. There is something you can do... Read More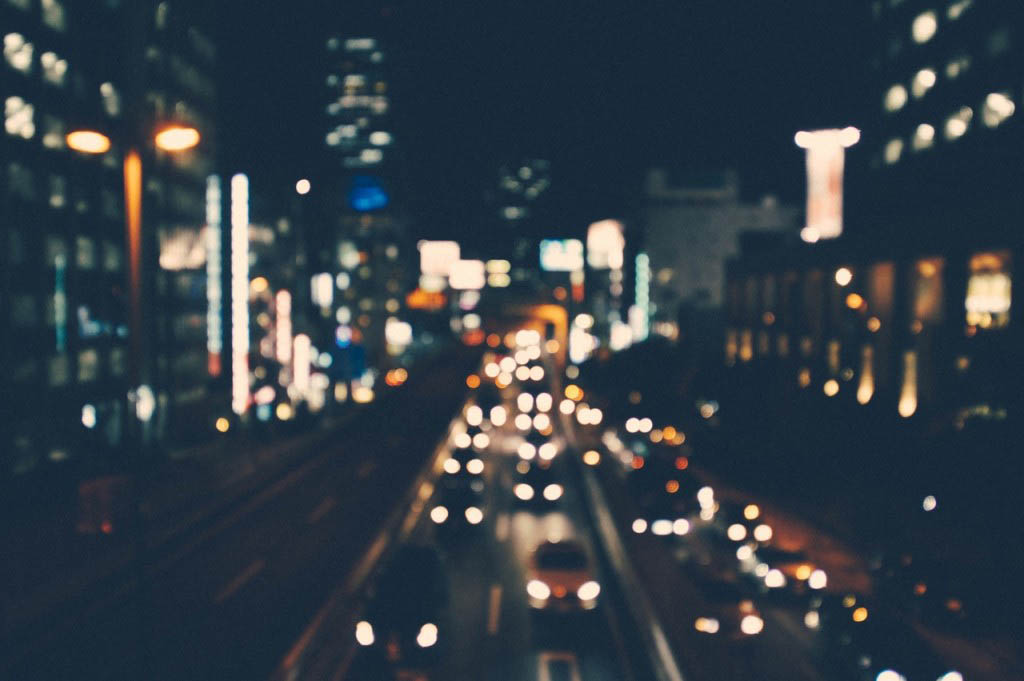 Five Steps to Bike Safety in Houston
Published June 21, 2018
With a bustling population of 7.1 million people in the Houston area, we all have to work together to maintain personal and public safety. When you commute with a bicycle, you run into more potential hazards than pedestrians. It is critical to understand proper safety protocol in this densely-populated city. You Are Subject to All Signs Bicyclists cross the line... Read More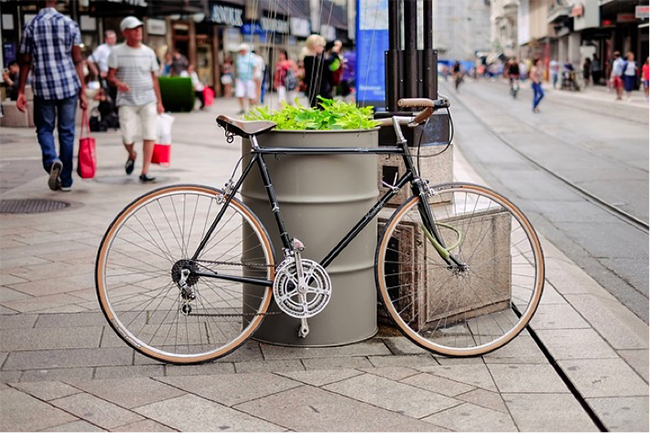 Three Most Important Car Safety Rules for Houston Drivers
Published June 20, 2018
There are guidelines and there are laws. While some drivers interpret no distinction between the two, we know better than that. In Houston, specific Texas motor vehicle laws are strictly enforced and play a vital role in our well-being. Seatbelt Law It is well recognized that wearing a seatbelt is tantamount to the driver and passenger's safety.  Over the past 5... Read More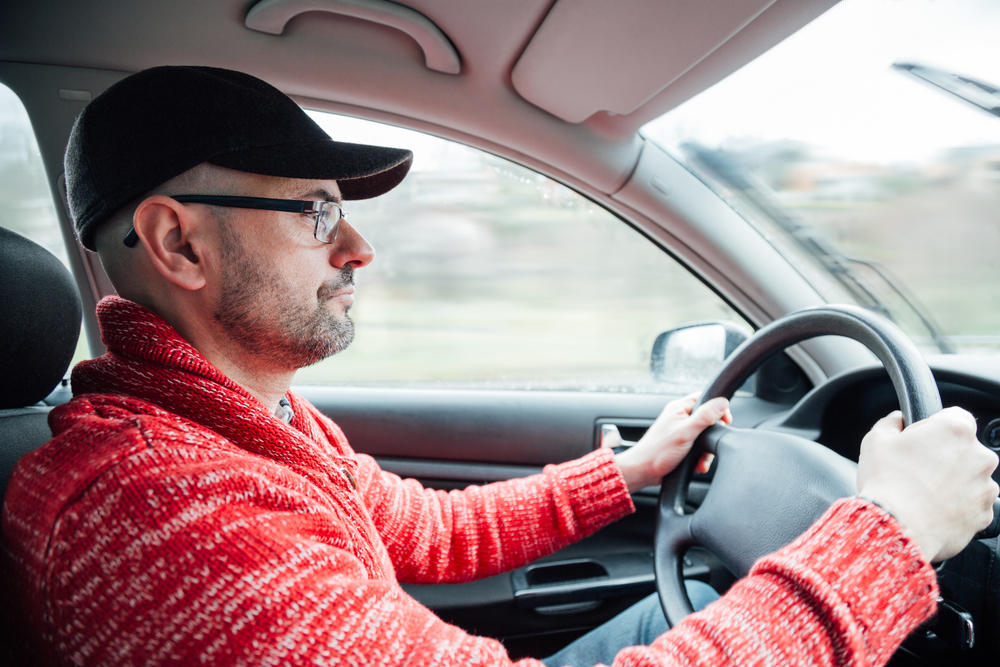 In an Accident in a Construction Zone? Here's What to Do
Published June 14, 2018
Car accidents can be confusing and disorienting enough without the added danger of a construction zone. We are all familiar with signs that indicate an upcoming construction zone, which remind us of double (or triple) fines. What we are not told is that we are entering a potentially hazardous situation in one of the most active cities in America: Houston. What... Read More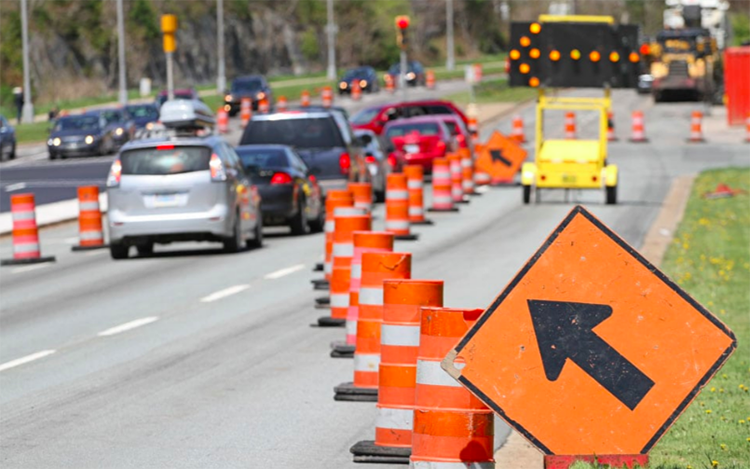 When the Other Driver is Uninsured: What Happens?
Published May 29, 2018
There are enough stresses behind the wheel; the last thing you need is to be involved with another motorist who doesn't possess insurance. However, this is a quite common occurrence. People still need to get from A to B, and when they can't afford insurance, they simply refrain from getting it, making a collision a much bigger headache than it... Read More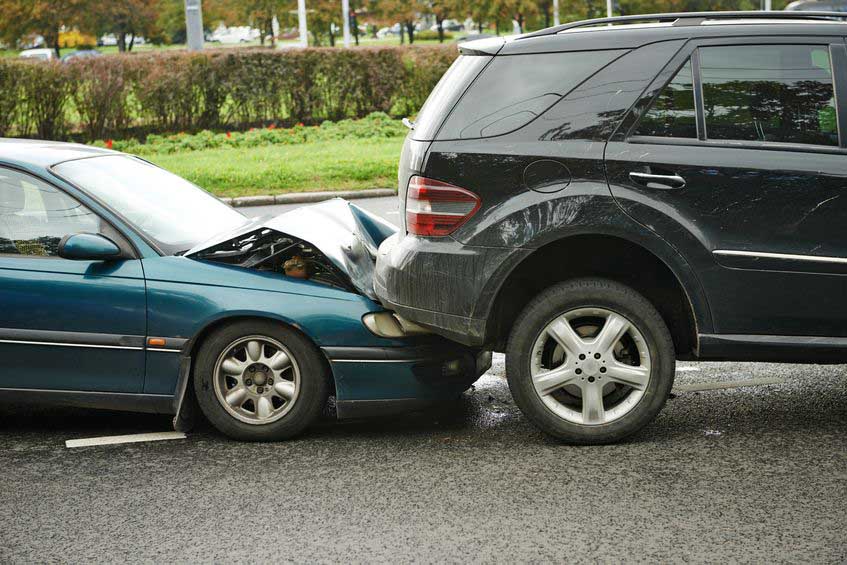 3 Steps to Avoid a Motorcycle Accident in Houston
Published May 25, 2018
Houston has its fair share of motorcyclists, and more auto accidents than any city should have. Motorcyclists can follow these three key steps to avoid accidents in the Houston area, and all of Texas. The Dreaded Left When you're about to take a left through an intersection, you're entering one of the most vulnerable states that any motorcyclist can be in... Read More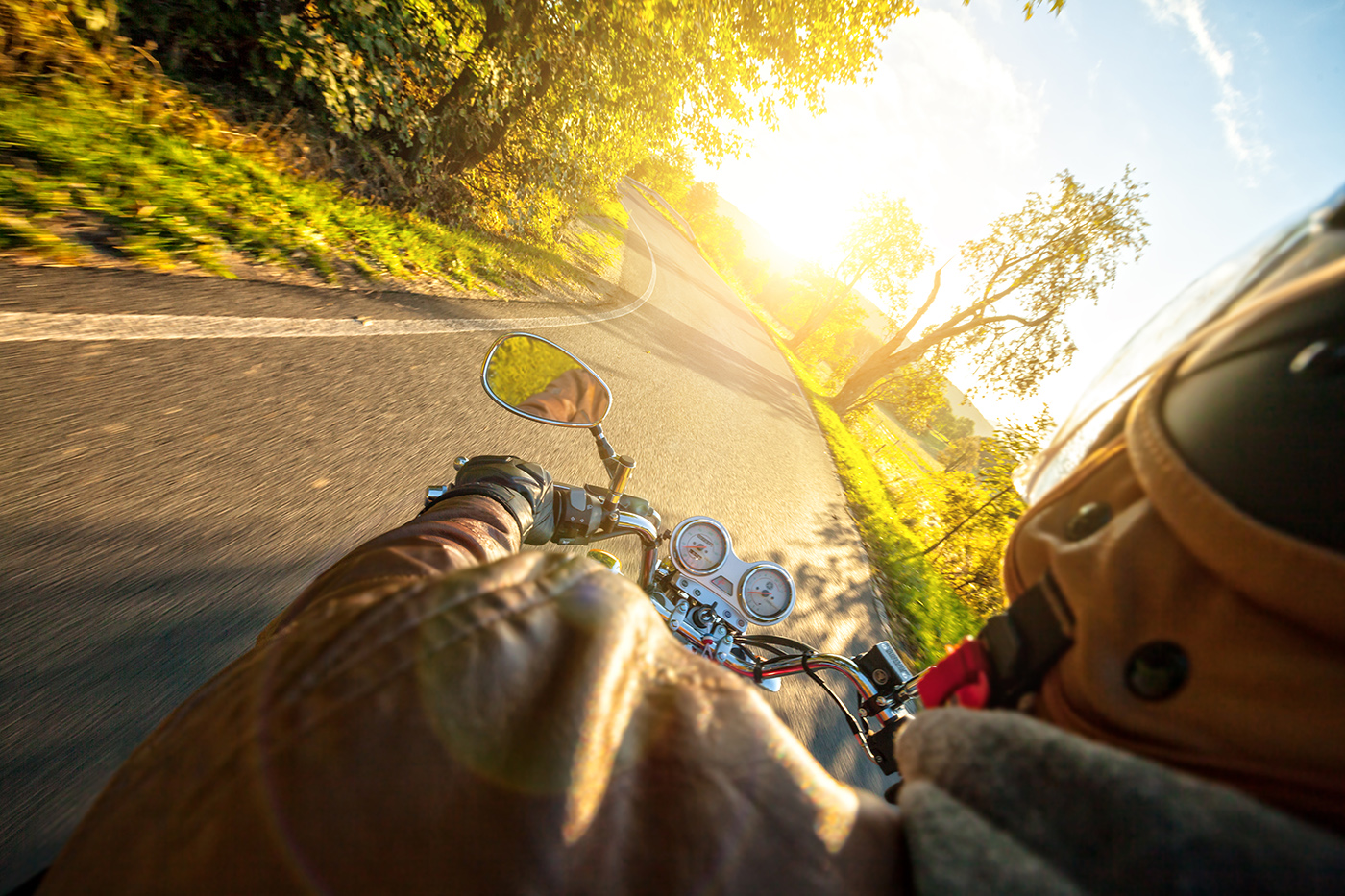 How Common Are Bus Accidents in Houston?
Published May 25, 2018
Whether you're a pedestrian, passenger, or motorist, bus accidents happen in Houston more often than they should. Recently, a woman was struck by a school bus in Houston, and this isn't the first incident this year. It leaves residents and motorists wondering; will I be involved in a bus accident in Houston? Bus Accidents Aren't Exclusive Whether it's public transit, school busses... Read More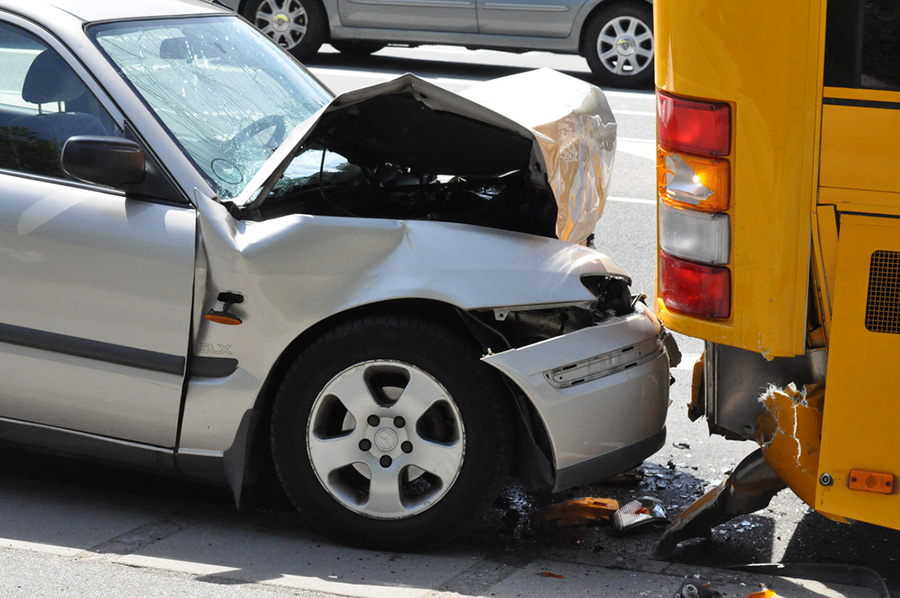 Seven Steps to Staying Safe Around the Swimming Pool
Published May 24, 2018
Personal injury comes in many forms. The last one that people think of is swimming pool-related issues. These are general swimming pool safety guidelines from your Houston personal injury attorney, Hilda Sibrian. Keep it Fenced-Off Whether it's directly around the pool itself, or a fenced-off general area (as you would see at hotels or in apartment buildings), this is one of... Read More
Punitive Damages: What Are They and How Are They Awarded?
Published May 24, 2018
Punitive damages are a step above and beyond compensation for injuries or sustained damages. Punitive damages punish the at-fault party after determining that they were grossly negligent, fraudulent or malicious. Punitive damages exist to reprimand members of society who grossly take the safety of others with little or no concern, resulting in specific injury cases. Punitive Damages Are Designed to Prevent... Read More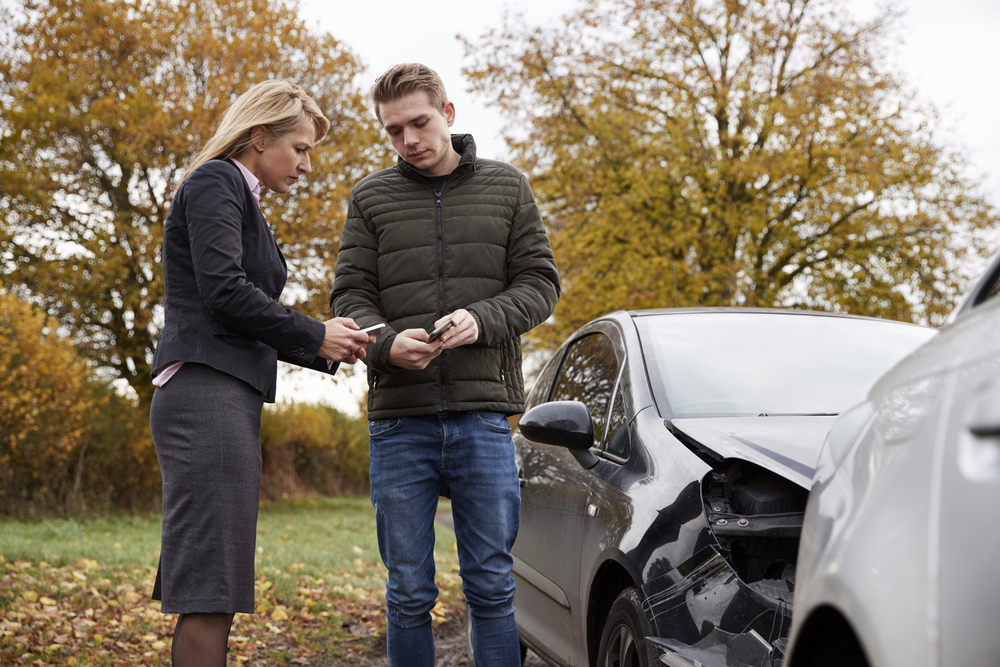 How do Insurance Companies Determine Fault After a Houston Car Accident?
Published May 23, 2018
Though continually appealed by Houston auto accident lawyers, the laws surrounding Texas and its insurance policy requirements are fairly set in stone. As of 2018, Texas is currently not a no-fault state. This requires drivers to carry liability insurance to protect the other driver, passengers, or property in the event of an auto accident. The insurance company is not going to... Read More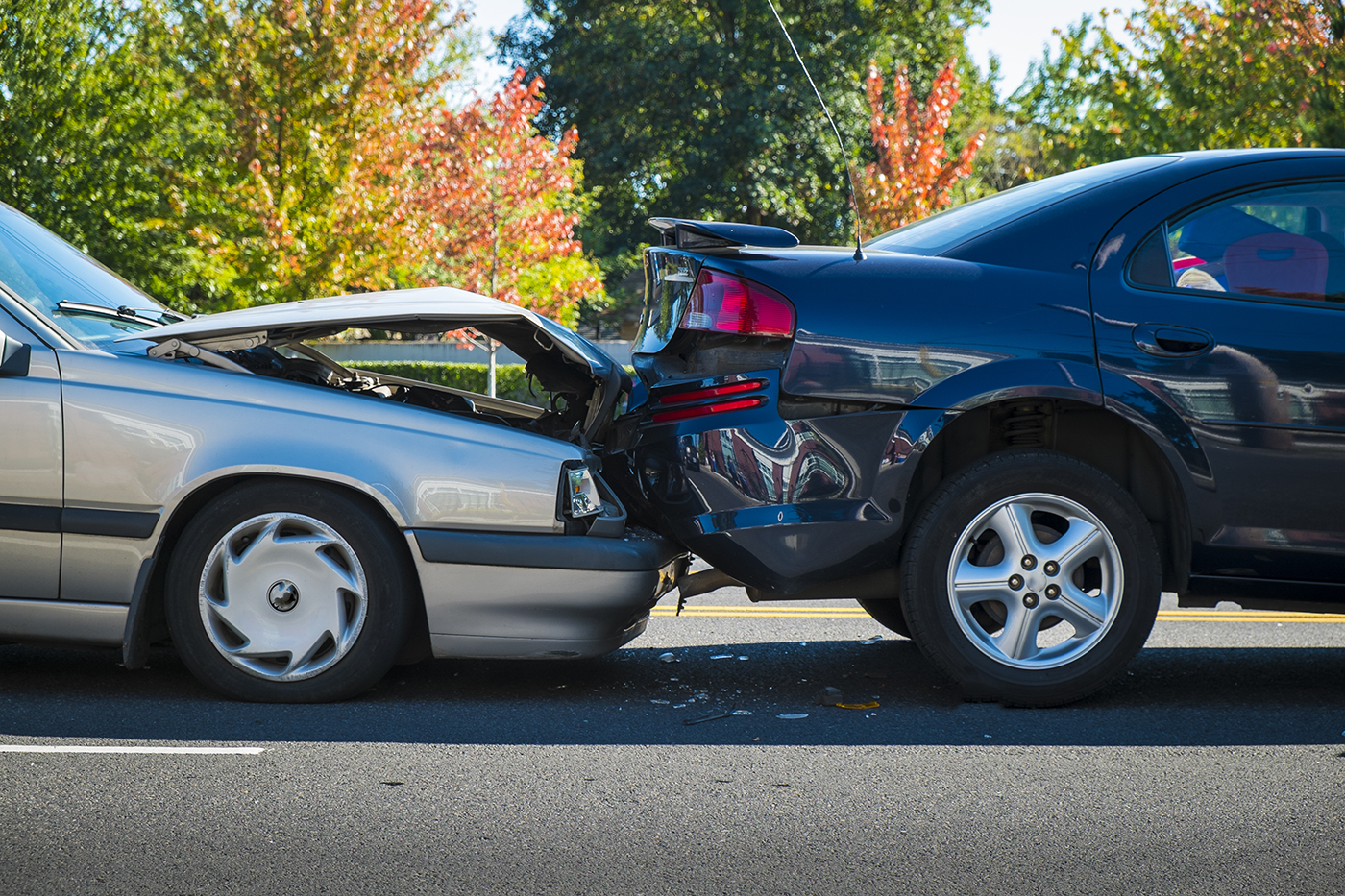 Law Offices of Hilda Sibrian 2018 Proud Texan Scholarship Contest
Published May 22, 2018
Are you a Texas undergraduate college student, graduate school student or high school senior with plans on attending college? Do you have a love for Texas and a passion for helping others? If so, The Law Offices of Hilda Sibrian wants to help you with a $2,500 scholarship. We will award one scholarship to the student who submits the winning video... Read More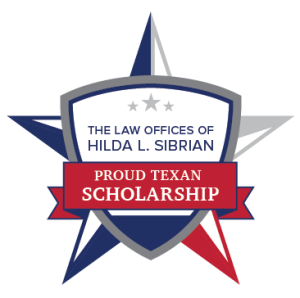 The Law Offices of Hilda Sibrian Proud Texan Scholarship Application
Published May 22, 2018
Before submitting your application, please read our Scholarship Instructions and Terms and Conditions. Applications that do not adhere to the scholarship instructions will not be considered. Scholarship applications are due on or before December 30, 2018. To apply for The Law Offices of Hilda Sibrian Proud Texan Scholarship of $2,500, please fill out and submit the application below. Scholarship Application [gravityform id="3" title="false" description="false"] For more information, call... Read More
The Reality of Drunk Driving Statistics in Houston
Published April 18, 2018
Houston is a large city, containing over 2.2 million proud residents. Amid our city, drunk driving is a real problem that we face every single day. These are some of the horrific statistics that directly affect our city, and how we live every single day: Every twenty minutes, someone is either hurt or killed in a motor accident that involves alcohol... Read More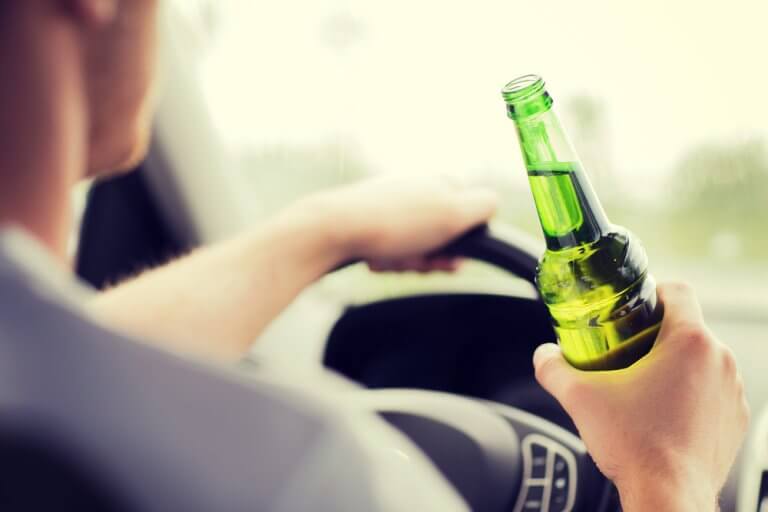 Flash Flood Preparation: Is Your Houston Home Ready?
Published March 7, 2018
We'll all be thinking of Hurricane Harvey for decades to come - Texas just wasn't prepared for a storm of that magnitude. Going into the future, every Texan should have the proper preparations in place to evade another catastrophe to the best of their abilities in the future. Here's information from your Houston car accident lawyers regarding how to prepare... Read More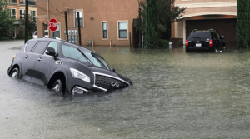 New Year, New Safety Tips: How to Stay Safe on the Road in 2018 and Avoid a Houston Car Accident
Published February 12, 2018
When the fun and festivities of the holidays end, we all come back to reality and realize that the roads are still terribly unsafe. You're not just focusing on your own driving, but you're also worried about how everyone else is handling their driving. We see hundreds of cases each year from responsible drivers who found themselves involved in car... Read More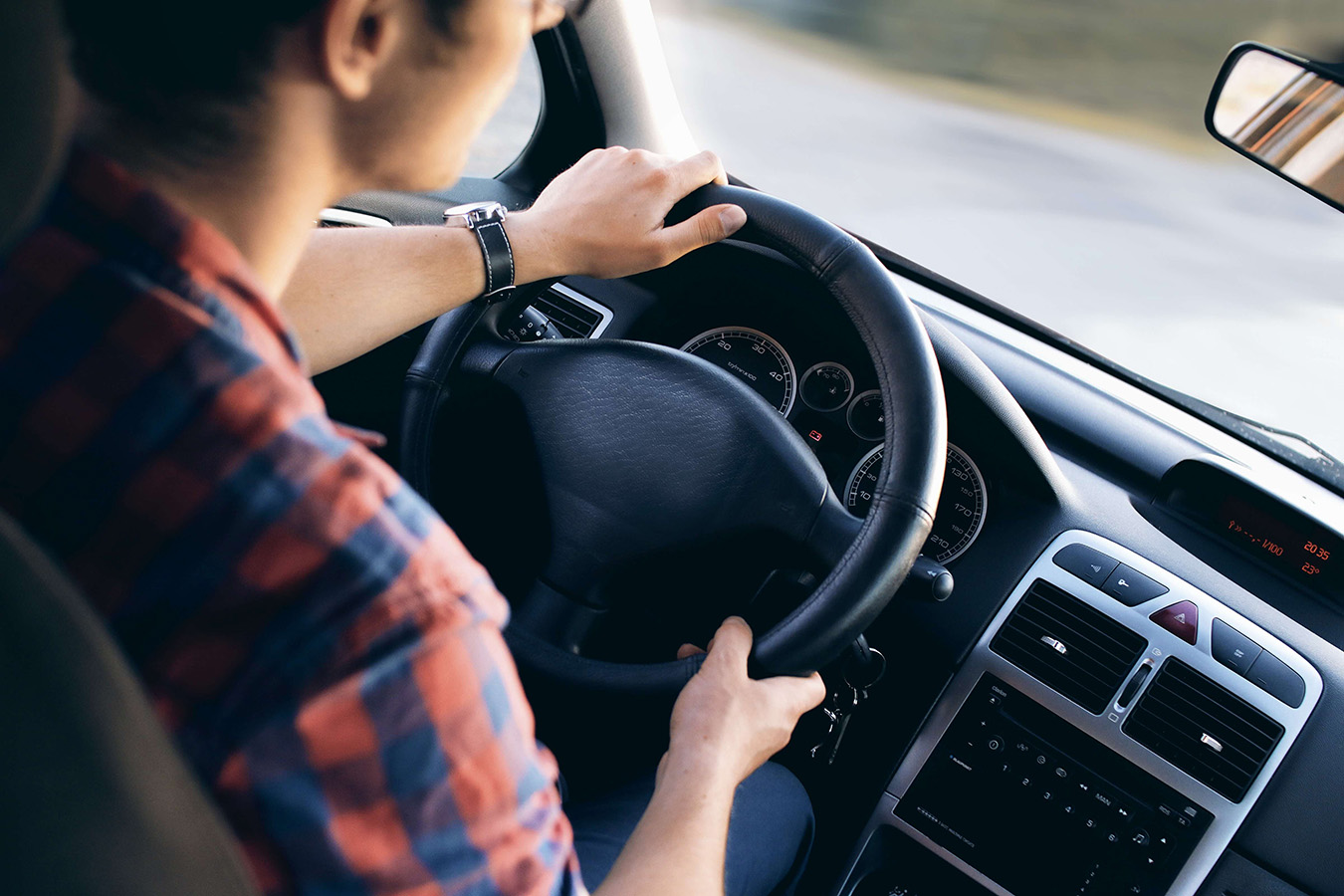 Are you Prepared for Severe Weather in Texas?
Published February 5, 2018
In light of Harvey's recent destruction across the Lonestar State, we've seen some of the most heroic acts by your everyday man. We've also seen how underprepared most of us are when severe weather strikes. It isn't just hurricanes—any type of severe weather puts us in a specific predicament. Here are a few tips on how you should prepare from... Read More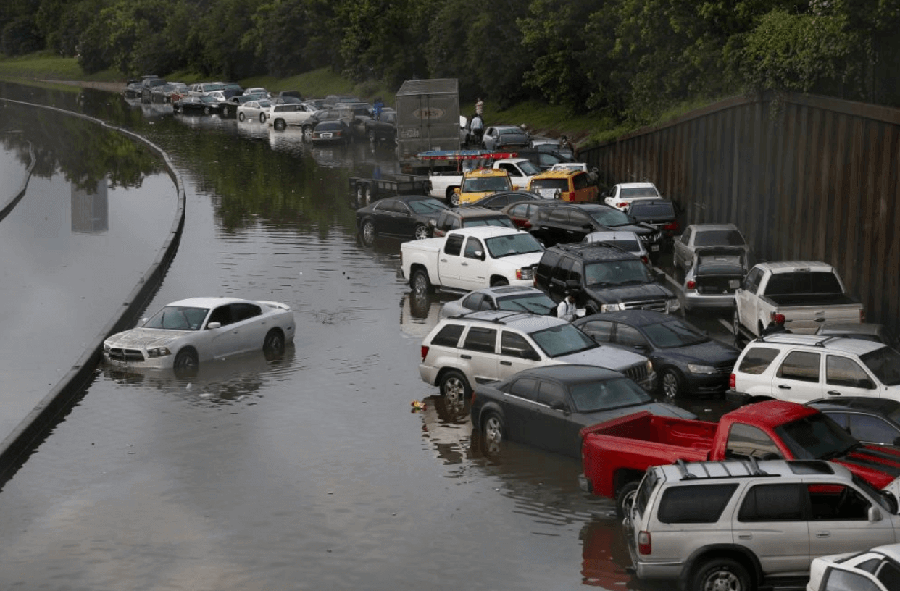 Been in a Car Accident? Here are the Biggest Mistakes Personal Injury Victims Make After Getting in a Car Accident in Houston
Published January 29, 2018
Certain, simple mistakes can be the difference between receiving a settlement or botching the entire claim. As your local Houston car accident attorney office, we see victims of personal injury make the wrong moves all the time. Here are the biggest mistakes people can make after being in a car accident in Houston. Waiting Too Long to Seek Medical Aid There is... Read More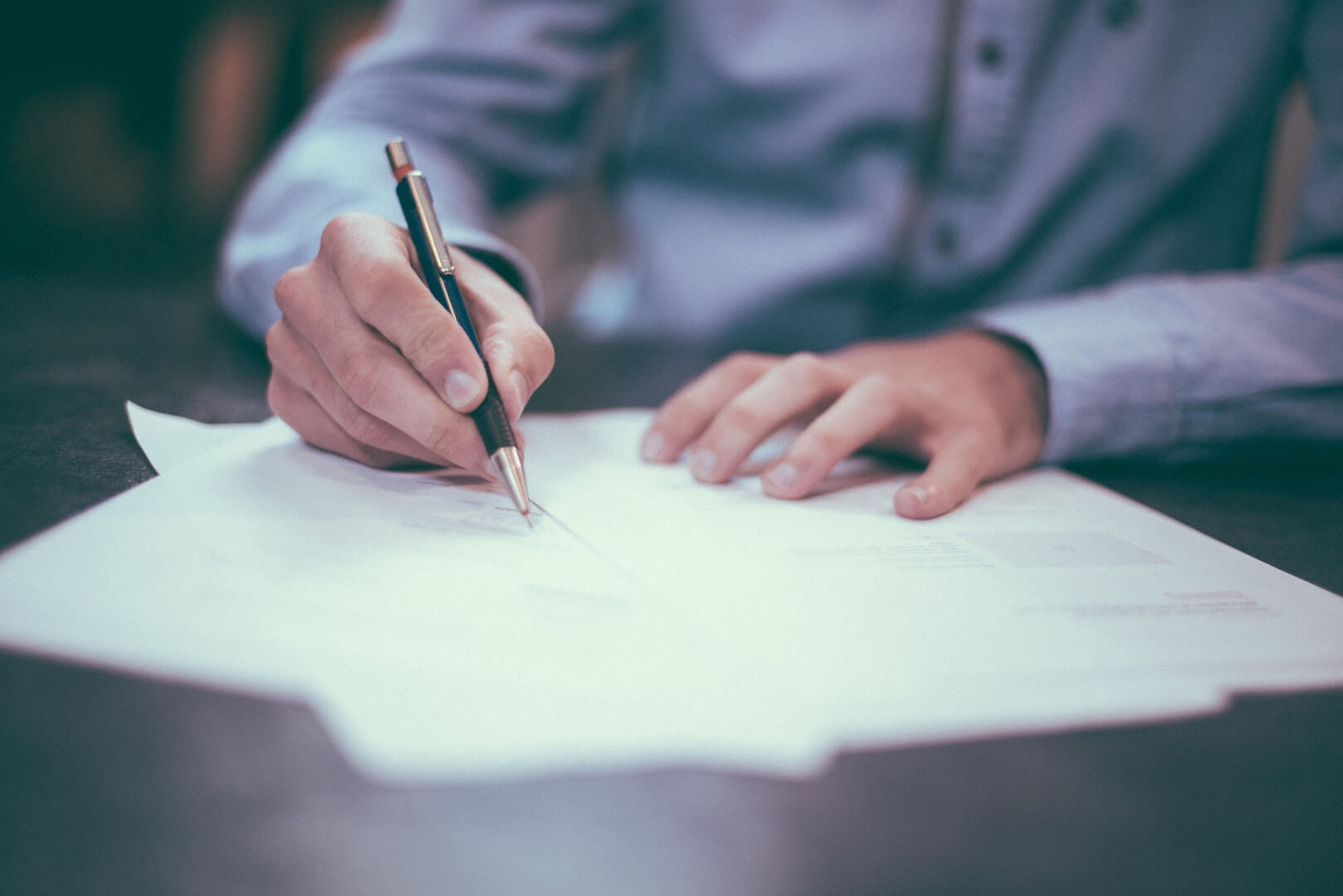 Injured in a Ride-Sharing Accident in Houston? Here's What You Need To Know
Published January 18, 2018
In the grand scope of things, ride-sharing is still a new concept that we're working through as a society. We're trying to figure out how it works, how it becomes part of the "norm," and what the future is surrounding ride-sharing. Part of this is solidifying laws and regulations for these companies because when you've been injured in a ride-sharing... Read More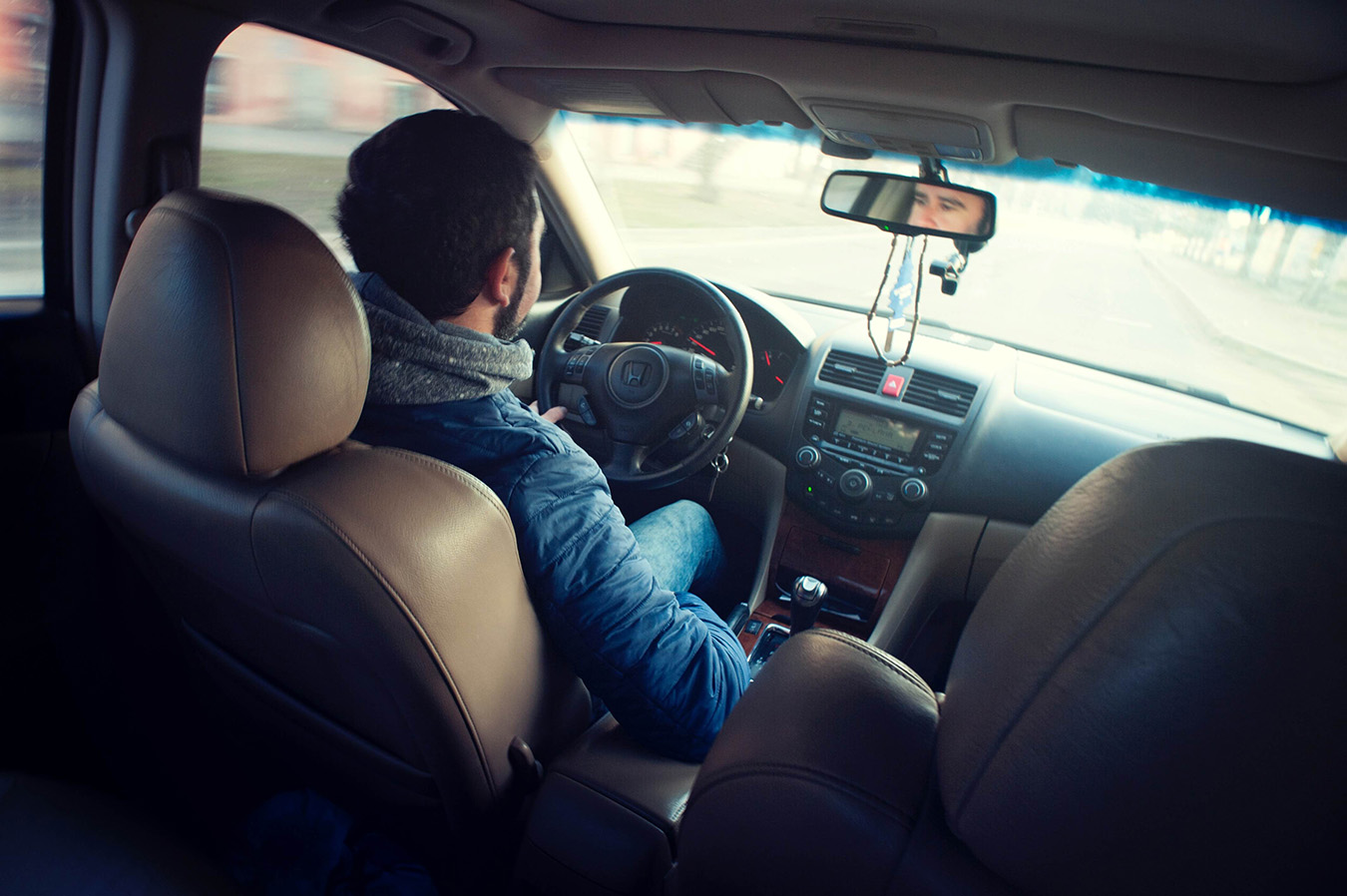 3 Types of Auto Insurance You Should Look Into if You Live in Texas
Published January 5, 2018
Auto insurance is a big industry, and as such, there are numerous different "products," or coverage options available to you as a consumer. Knowing about each one and their benefits is arming yourself with knowledge; car accidents happen every single day, so it's best to understand the different types of coverage to make the smartest decision for you and your... Read More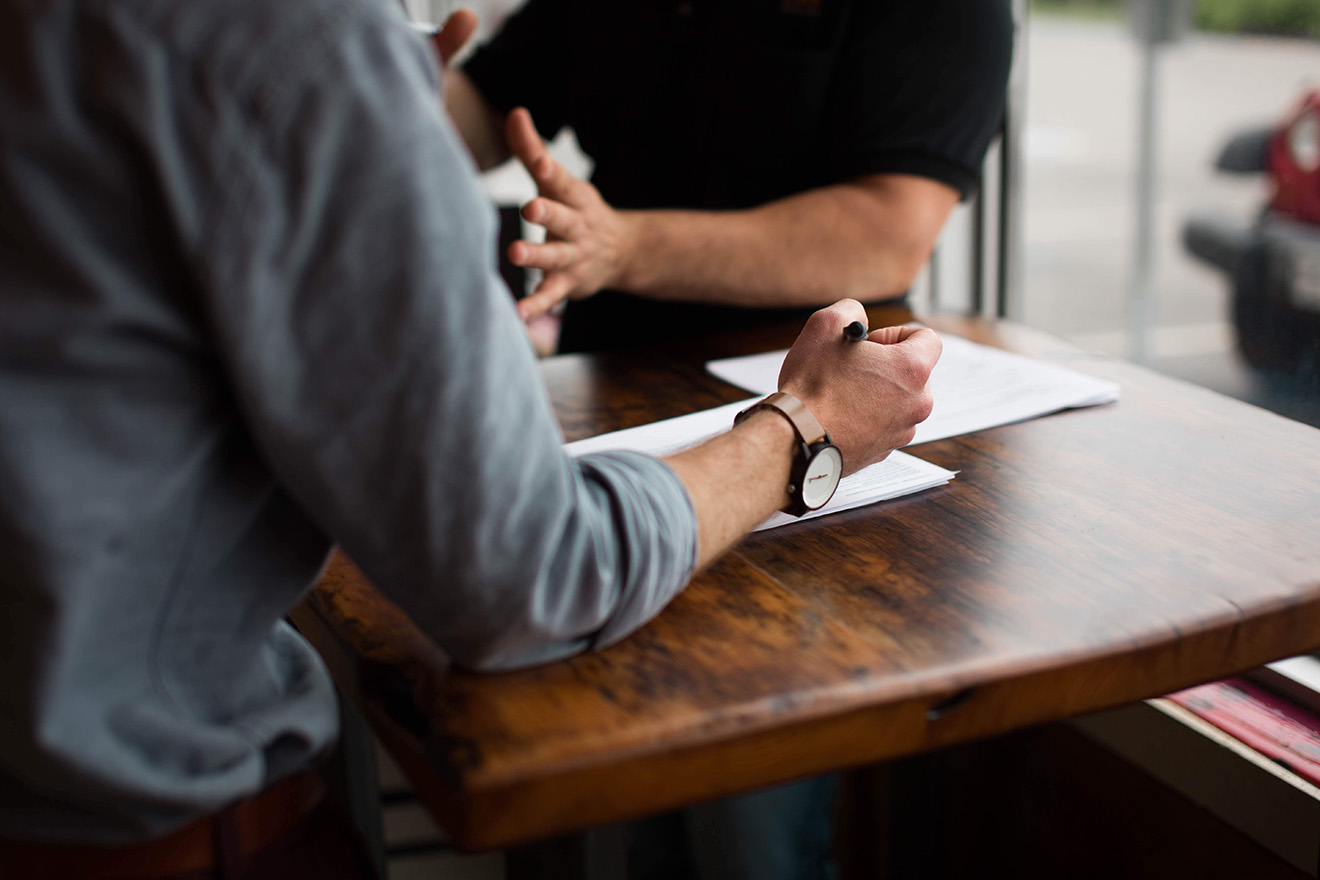 How Do You Determine Fault in a Texas Car Accident?
Published January 3, 2018
In most states, car insurance is fault-based. When you're at-fault, you end up paying for all of the damages, and 100% of the blame falls on you. However, Texas isn't like every other state, and insurance companies are constantly ruthless. Texas is a non-at-fault state—here's what you need to know. Document All the Evidence You Can Since Texas is a special case... Read More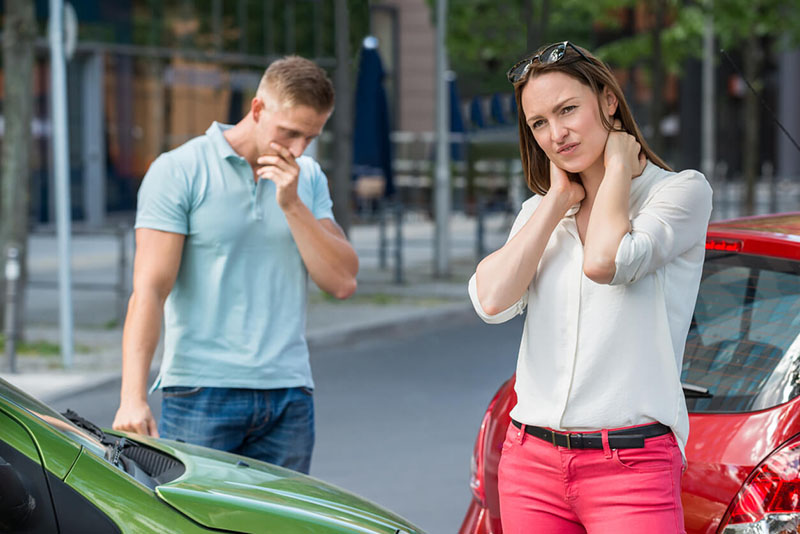 How to Find The Best Car Accident Lawyer Houston
Published December 6, 2017
What Makes the Best Attorney? How To Find The Best Car Accident Lawyer in Houston To say that every attorney is equal in terms of education and adequacy would be false. Different states and counties have different laws, different branches of the law have different stipulations—attorneys are built for a specific field of law, and most will practice that for their... Read More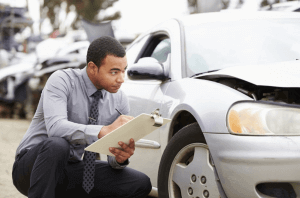 What Is Considered To be a Personal Injury?
Published December 5, 2017
Often times, terms can be confusing when they come with a whole mess of different definitions. You feel like you need a college textbook just to decipher all the gibberish. Defining a personal injury should be simple—you know when you've been injured, but the lines can get a bit gray. Take a look at what a personal injury really is. In... Read More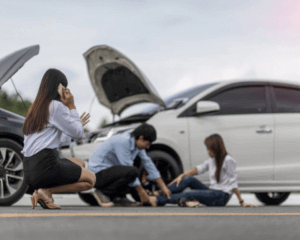 "I Just Got Hit in Houston!" What To Do Next
Published December 3, 2017
The biggest thought after being in a car accident is, "Where do I go from here?" Many times, victims of a car accident take the wrong steps. You have to take the right steps going forward to ensure compensation, and to alleviate any psychological or emotional trauma that may have altered your way of life due to interrupting your source... Read More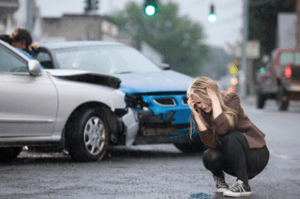 What should I do if I get in a car accident in an Uber?
Published December 1, 2017
Uber and other rideshare companies offer an affordable way to get home after a night on the town. Having such an easy, safe alternative to drunk driving reduces the risk of injury or death due to a drunk driving crash, and also eliminates the chances of getting an expensive and stressful DUI. Drunk driving statistics in some areas even directly... Read More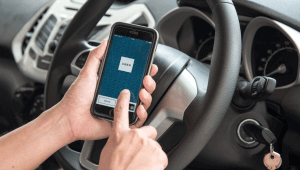 What do I do if I am in a pedestrian accident?
Published December 1, 2017
Seeing as we have some of the most dangerous intersections in the country, it should come as no surprise that pedestrian and bicycle accidents happen every day in Houston. They cover the gamut when it comes to injuries. Most are minor, but some leave the victim with devastating injuries or even lead to death. Several cyclists have even been involved... Read More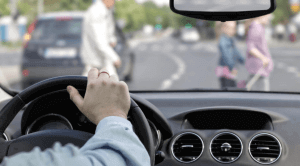 Out of State Car Accidents
Published August 18, 2017
nbsp; Since most people do the majority of their commuting within a few dozen miles of their home, out-of-state car accidents are relatively rare. When they do occur, though, they are often even more stressful than a crash near home. Victims feel stranded in a strange area, do not have their local body shop or towing service just down the road... Read More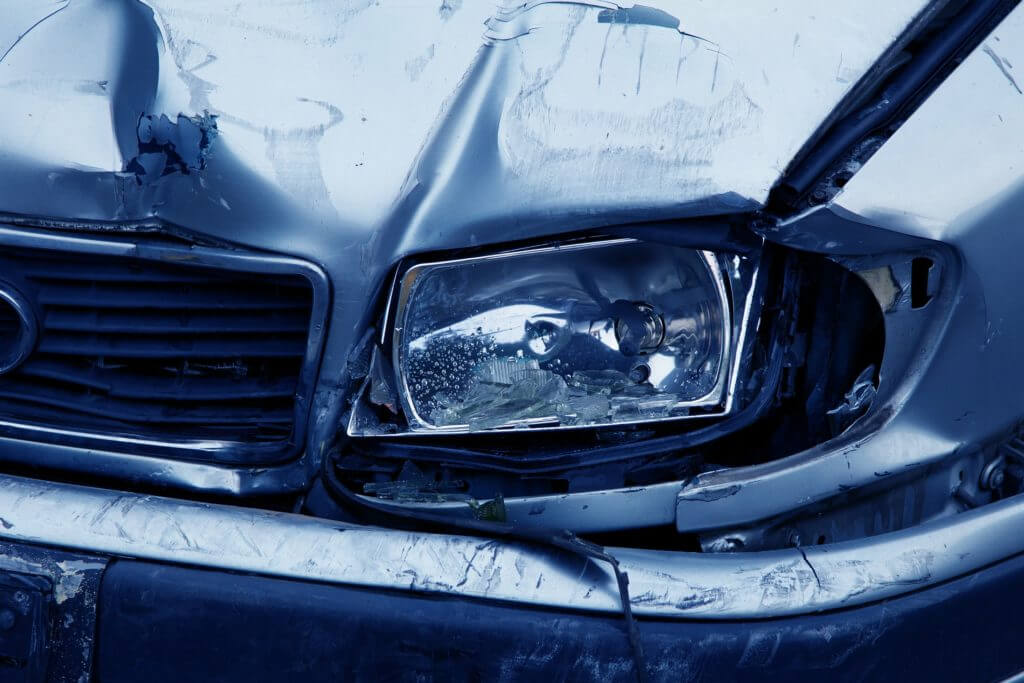 Summer Driving Safety Tips
Published August 16, 2017
People tend to think that summer is the safest time to be on the road. After all, there is no snow or ice on the road, but there are other challenges and dangers you need to be aware of before you get behind the wheel this summer. What are some common driving challenges of summer? School is out. When school is out... Read More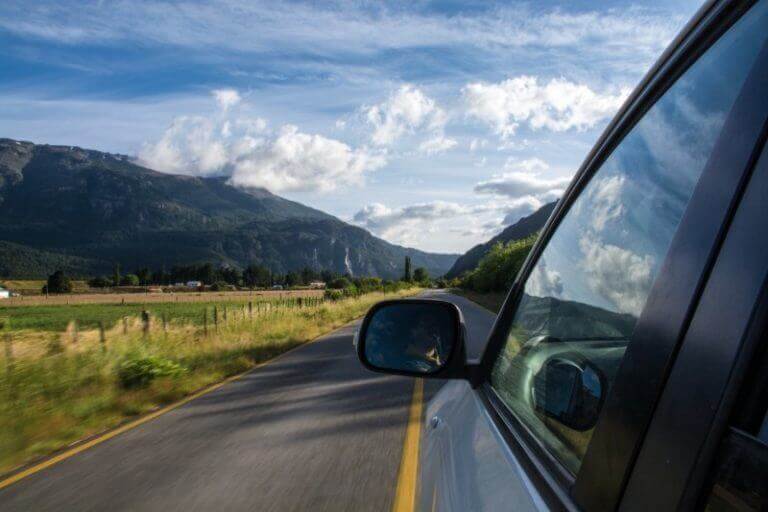 Bicycle Safety Tips
Published August 7, 2017
People ride bicycles for different reasons. Whether it is a hobby you enjoy with family, a great way to exercise, or how you commute to work, cycling has many advantages. However, it is not always the safest mode of transportation. Knowing how to stay safe while sharing Houston streets with other vehicles is key to avoiding serious injuries. If you or your... Read More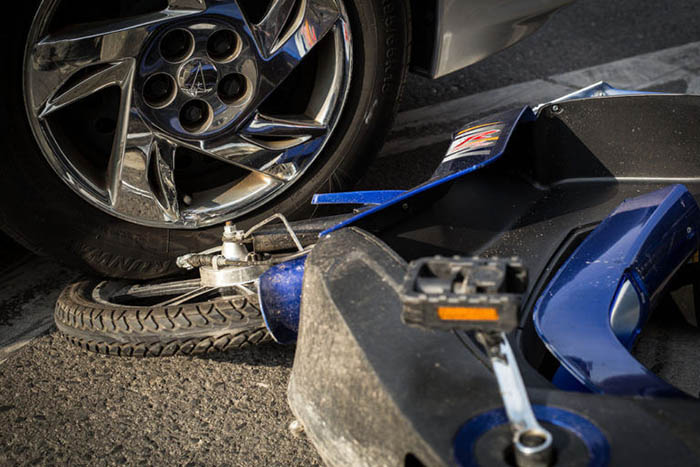 When your friend wrecks your car: What Happens?
Published August 4, 2017
Your friend's insurance covers the damage if your friend wrecks your car, right? The answer is more complicated than you probably realize. There are quite a few things to consider if you loan your car to someone else who wrecks it. Below, we discuss what you can expect if your friend borrows your car and causes an accident. Whose insurance pays... Read More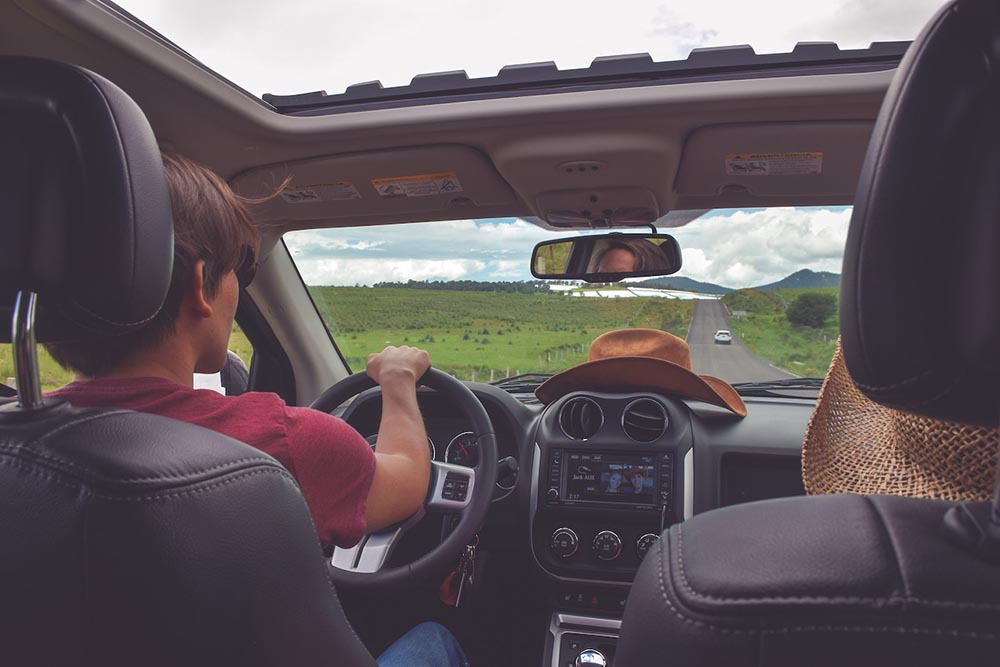 Keeping Kids Safe Around Dogs
Published July 15, 2017
Over 800,000 people in the United States seek medical treatment for a dog bites each year; more than 400,000 of them are under the age of 18, according to statistics provided by the American Veterinary Medical Association. Dogs are members of the family, and provide great companionship for kids. However, they can also pose a great danger. Teaching your children how... Read More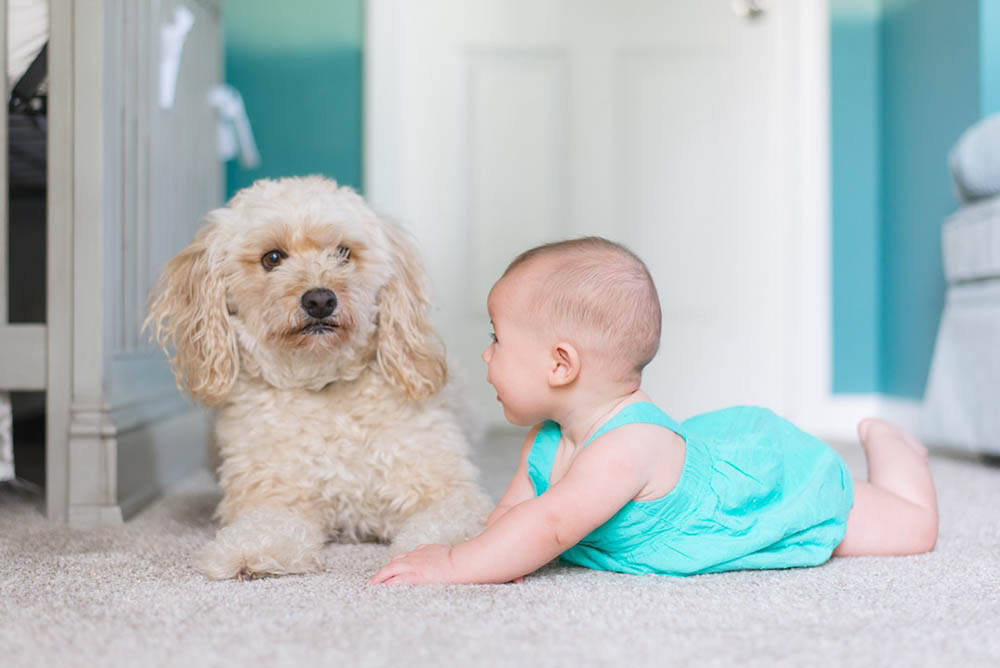 Should I Accept The Check?
Published June 23, 2017
It is not a good idea to accept a check or sign anything related to a car accident claim without first having a knowledgeable Houston car accident lawyer review it. It is not unusual for the at-fault driver or his insurance company to offer you a check within a few days of a car crash, but it is not always the... Read More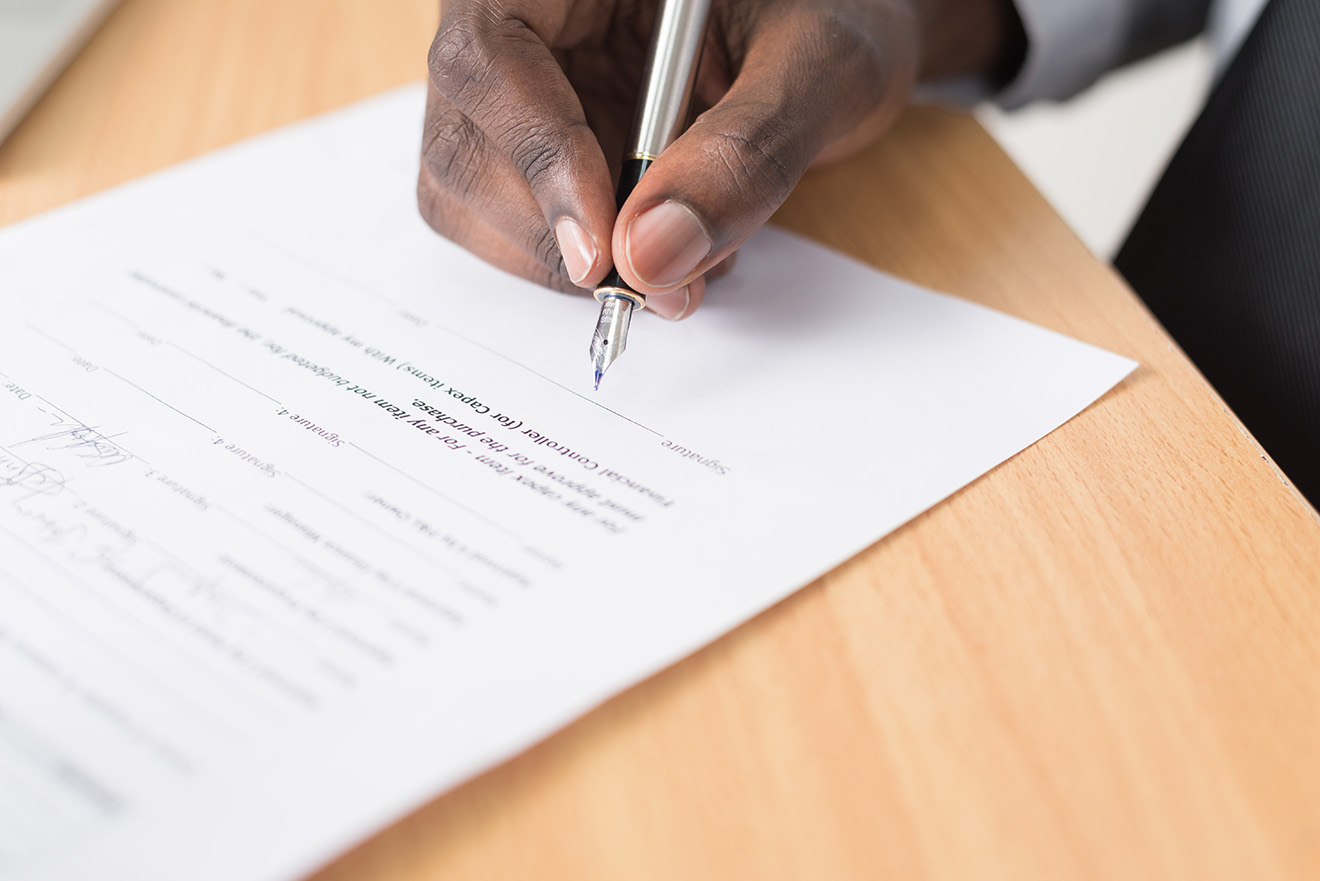 Pedestrian Accidents on the Rise in Houston
Published June 21, 2017
Pedestrian accidents are rising quickly in Houston. The rate of pedestrian accidents was 31 percent higher in 2016 than in 2015, reports the Houston Police Department. Why are pedestrian accidents on the rise in Houston? There is no clear consensus on the reason for the increase in pedestrian accidents in Houston. Houston Police Department Sgt. Derrick Hall said it has been "really... Read More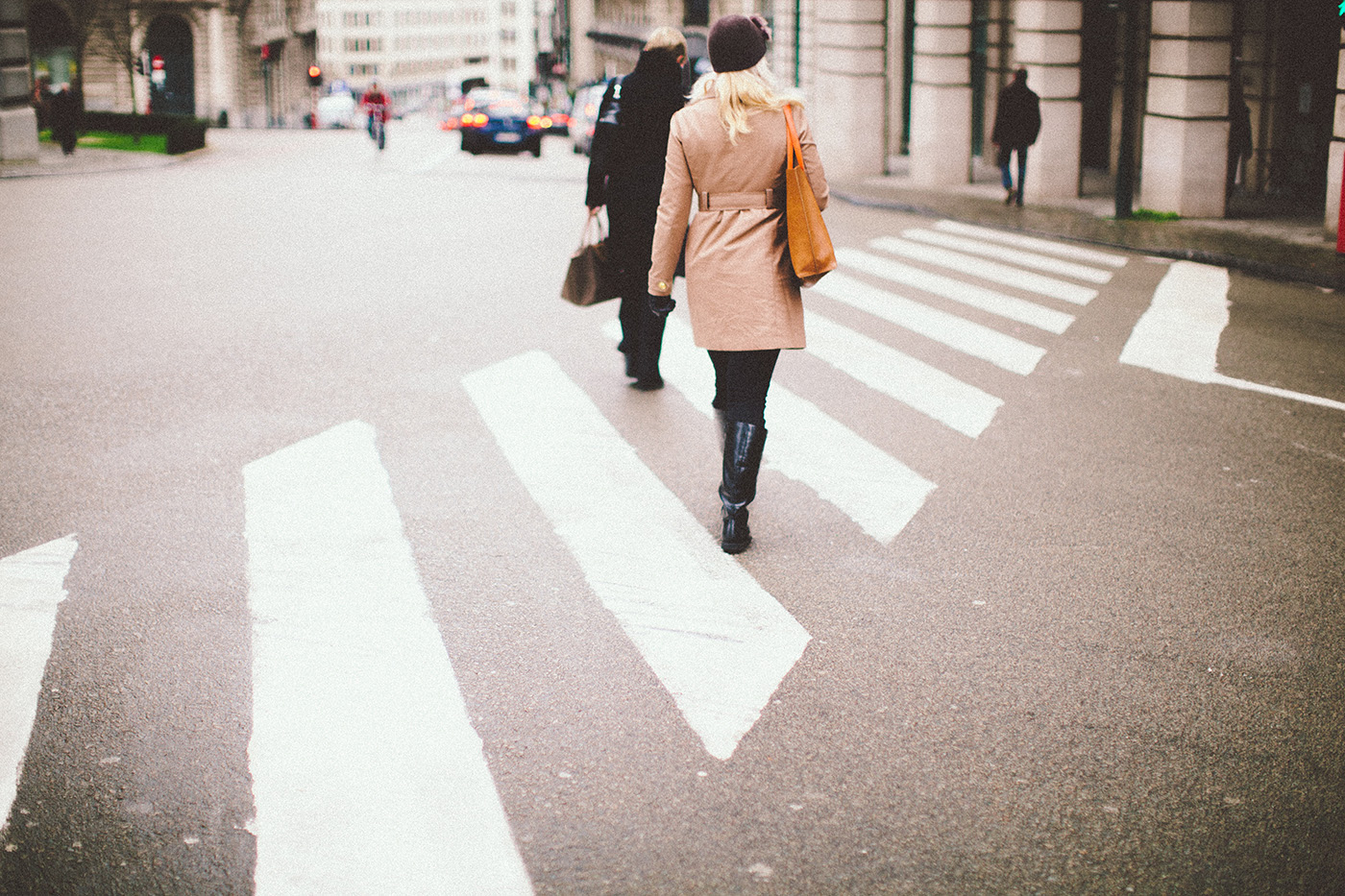 Congrats to our 2017 Scholarship Recipient
Published May 18, 2017
Congrats to Diana Omenge, our 2017 scholarship recipient. She hails from Lamar High School in Arlington, Texas, and will be attending Texas A&M University - College Station next year. "I am thankful for receiving this scholarship ...because it gives me hope that I can still go to s good college and not worry if my parents can pay for it, basically I... Read More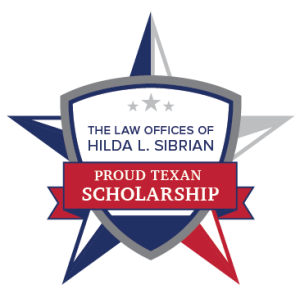 3 Festive Cinco de Mayo Events in Houston, TX
Published May 1, 2017
Despite what you may have heard, Cinco de Mayo is most definitely not the Mexican version of Independence Day. In fact, Mexico's national Independence Day is September 16 and is one of the country's most important holidays, while Cinco de Mayo is barely celebrated at all outside of the United States. Many people don't realize that Houston actually played a crucial... Read More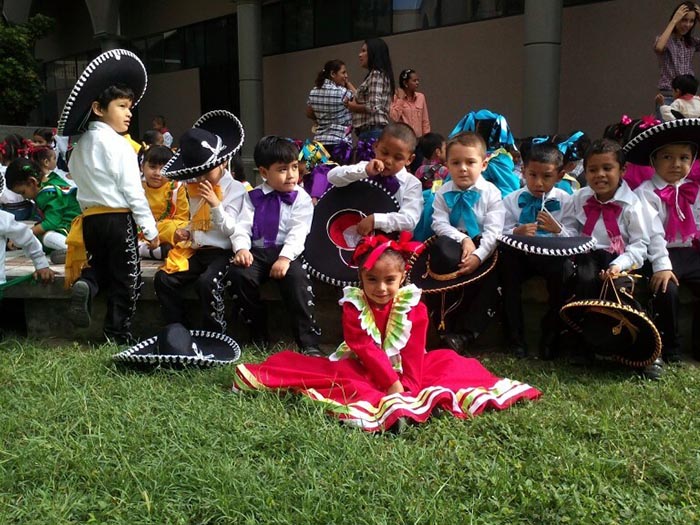 Bottleneck Freeways
Published April 24, 2017
Houstonians know that, in addition to being dangerous, our streets and freeways are also quite congested. But what many might not know is that we actually have many of the worst bottleneck freeways in the entire nation. What are bottleneck freeways? Why are they a big deal?  Bottleneck freeways are major roads that cannot handle the normal flow of traffic due to... Read More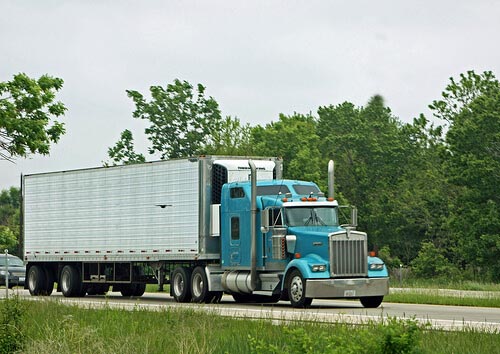 4 Tips to Stay Safe in Houston on Super Bowl Sunday
Published February 2, 2017
Welcome to Houston, Texas! Here are four tips on how to stay safer and drive safer while you're here in Houston for the Super Bowl. Don't Drive Drunk—Take Uber When you consider the reduction of DUIs since Uber's inception, it is clear that opting for a ride-sharing company's services can decrease the risk of accidents. An increasing number of people are using... Read More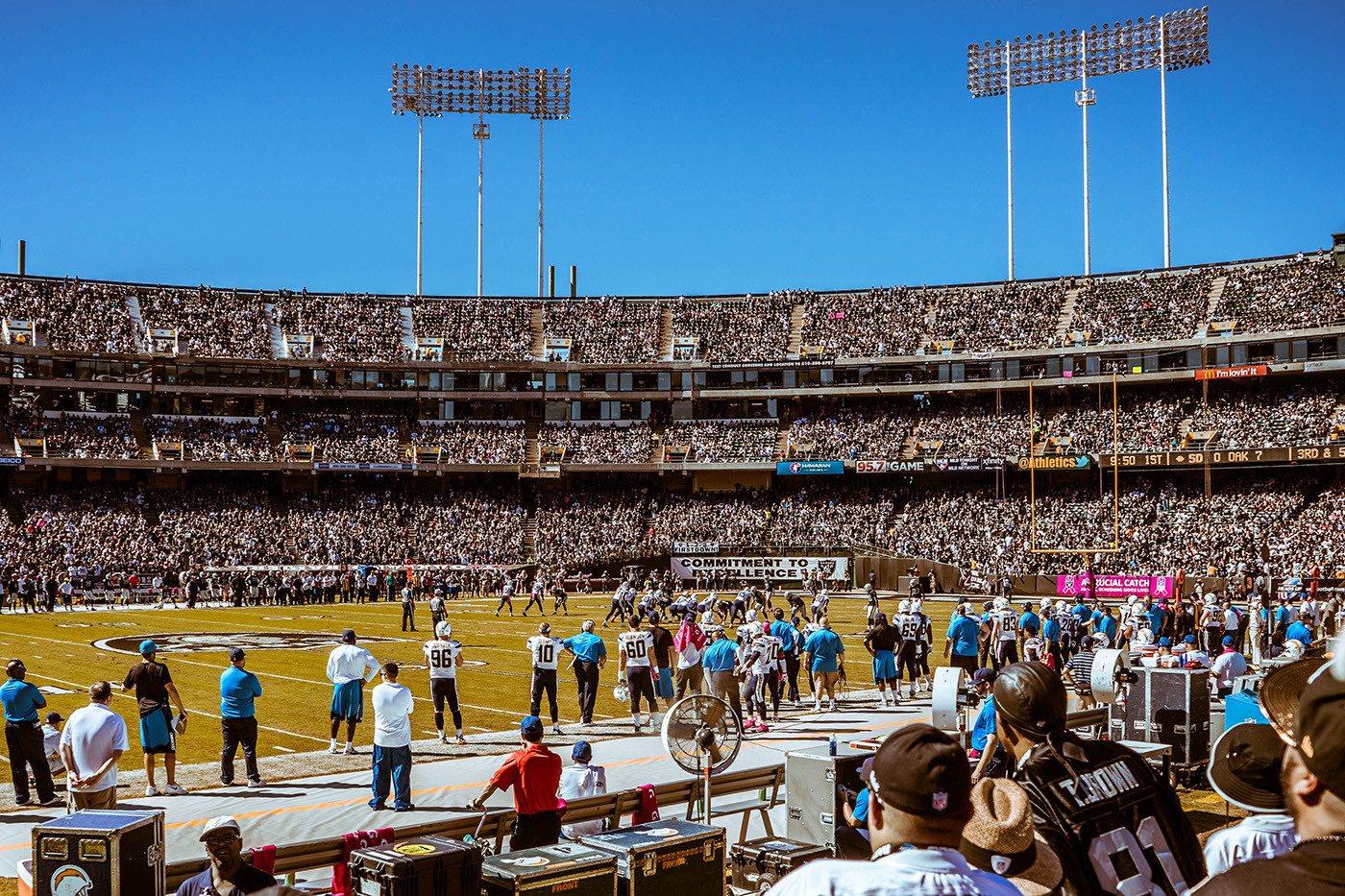 Uber's Self-Driving Cars
Published December 30, 2016
Self-driving cars — we have seen them in movies for years. We have dreamed of riding to work with our eyes closed or focused on the morning newspaper. Well, the future may be closer than we think because self-driving cars are already on our streets. However, accidents involving these autonomous vehicles are already happening. In May, a man using a Tesla... Read More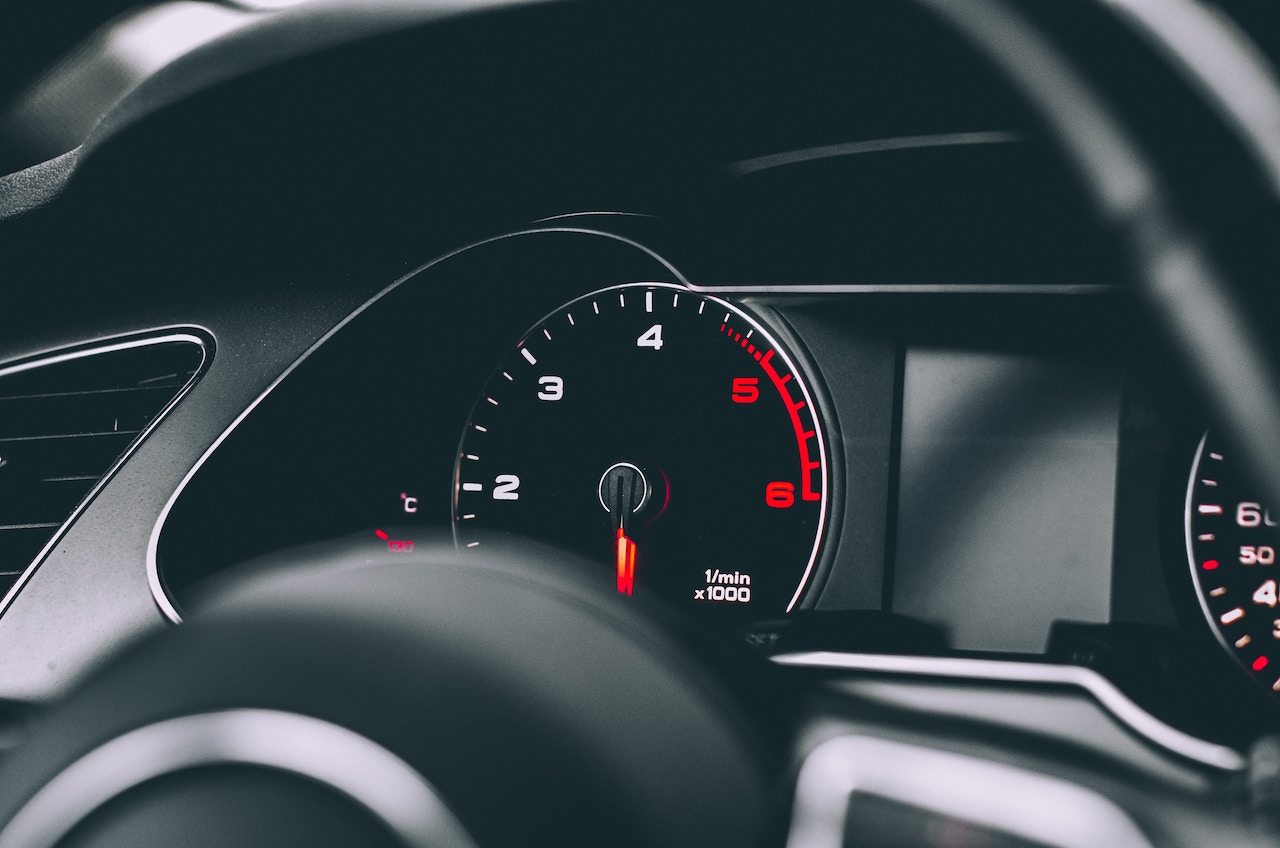 Are Traffic Deaths on the Rise in Houston?
Published December 5, 2016
For the first time in ten years, road fatalities are on the rise across the country. According to the National Highway Traffic Safety Administration (NHTSA), over 35,000 people were killed in U.S. car accidents last year. Half of the deaths happened because the driver or passenger was not wearing a safety belt. One-third of the deaths occurred because a driver... Read More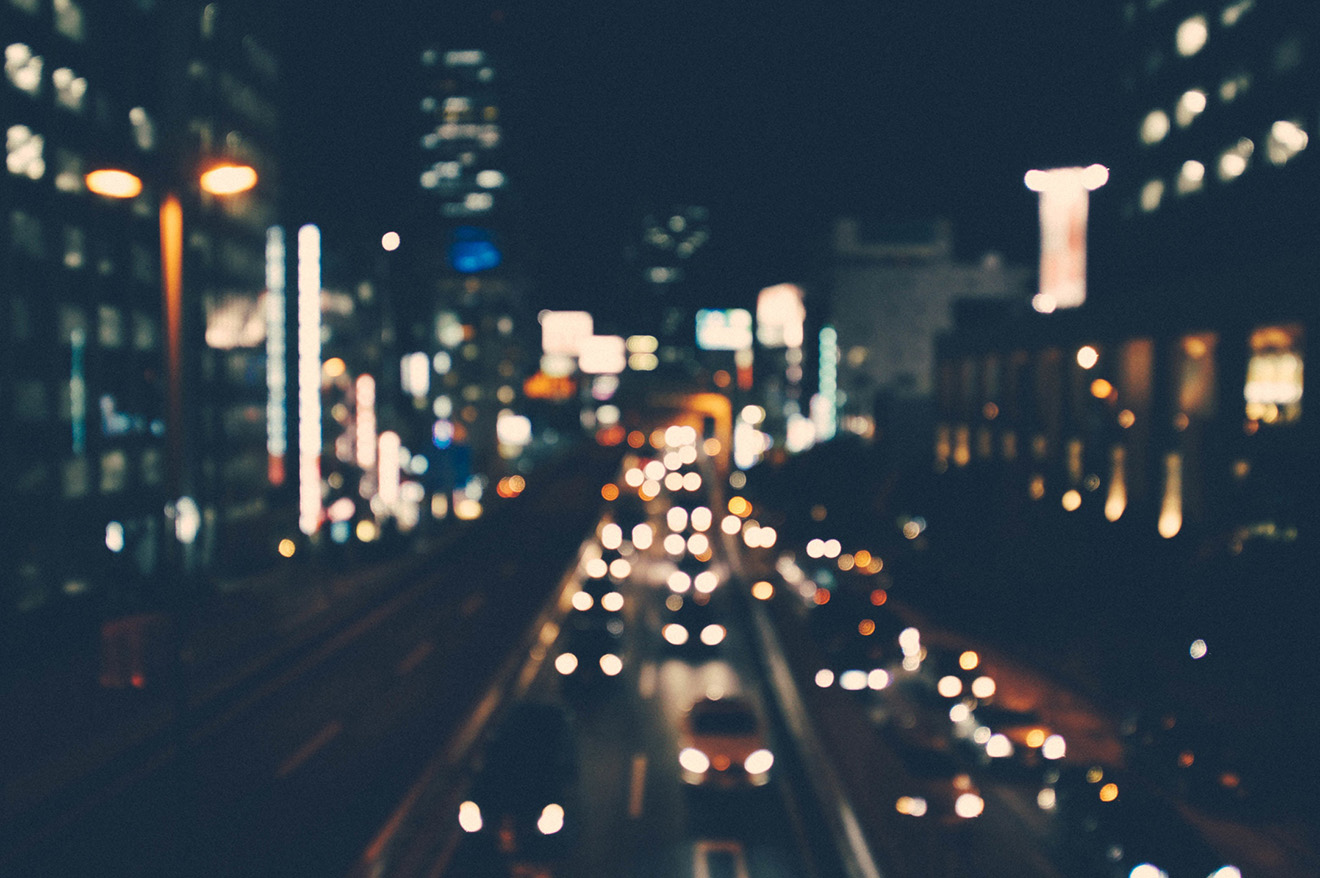 Drunk Driving Safety Tips for New Year's Eve
Published December 1, 2016
The holidays are upon us. This is a time to celebrate with friends and family. These celebrations often involve driving long distances to see friends and family, heading to a celebration at the local bar, or sending 2016 off at a friend's house. Regardless of where Houstonians celebrate, these big celebrations are sure to include alcohol.  Does Uber or Lyft Decrease my... Read More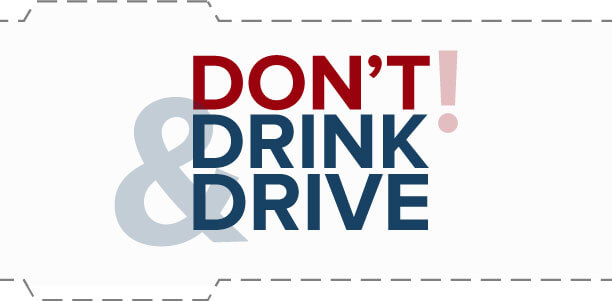 Hazardous Houston Highways: I-610, Beltway 8, State Hwy 99
Published October 21, 2016
Over the past few years, Texas authorities have made a concerted effort to improve road safety. However, after reviewing many accident reports on Accident Data Center, we've identified three major Houston highways that are still very dangerous breeding grounds for car accidents. Interstate 610 Interstate 610 is inner most of the three beltways that divide Houston. It forms a 38-mile loop around... Read More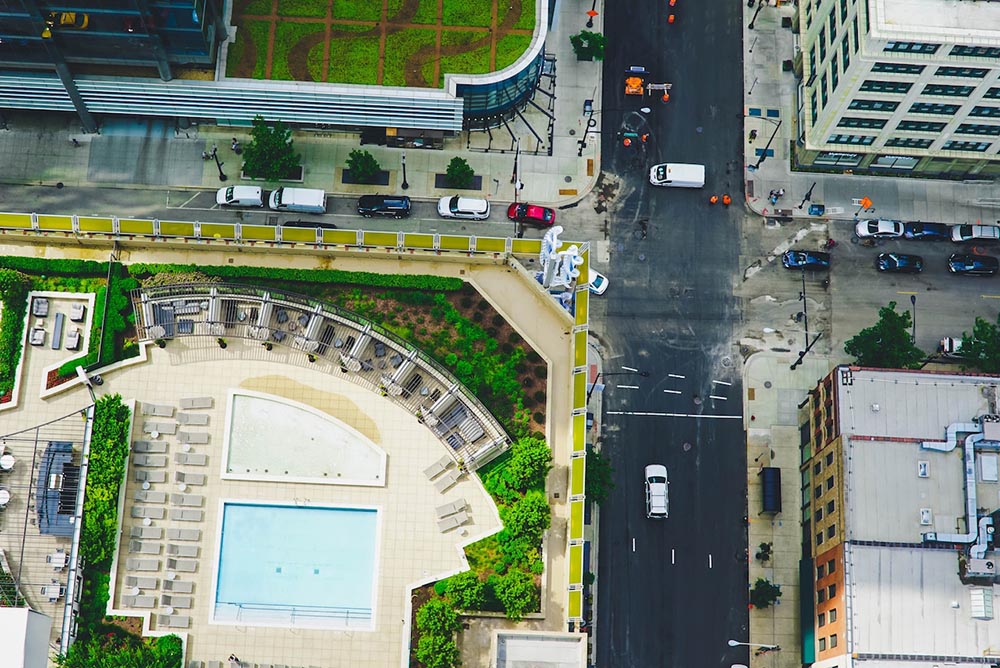 Causes, Symptoms, and Treatment for Broken Rib Injuries following a Truck Accident
Published August 30, 2016
Broken ribs and collapsed lungs are among some of the most common injuries you may face following a truck accident. Depending on the seriousness of your injury, you may be unable to lift heavy objects, go to work, or even get out of bed while you are healing. Broken rib injuries from a truck accident can be very serious because... Read More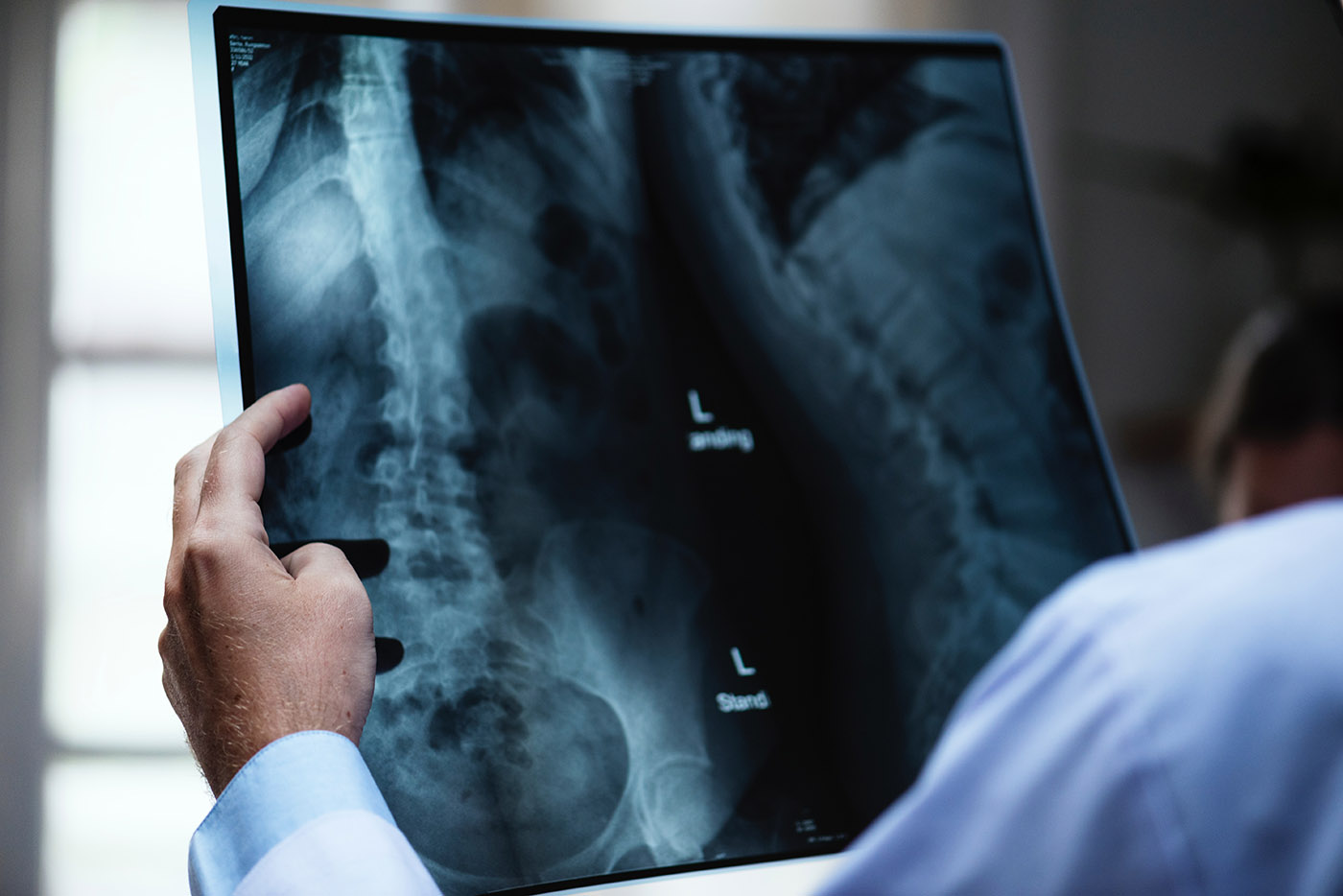 How long should my neck pain last after a car accident?
Published August 25, 2016
Neck pain as a result of a car accident can typically last anywhere between a few hours and several months depending on the cause and severity of your injury. In some circumstances, neck pain caused by a serious accident may even be permanent, requiring treatment or ongoing management to relieve it. Several different types of neck and back injuries can occur... Read More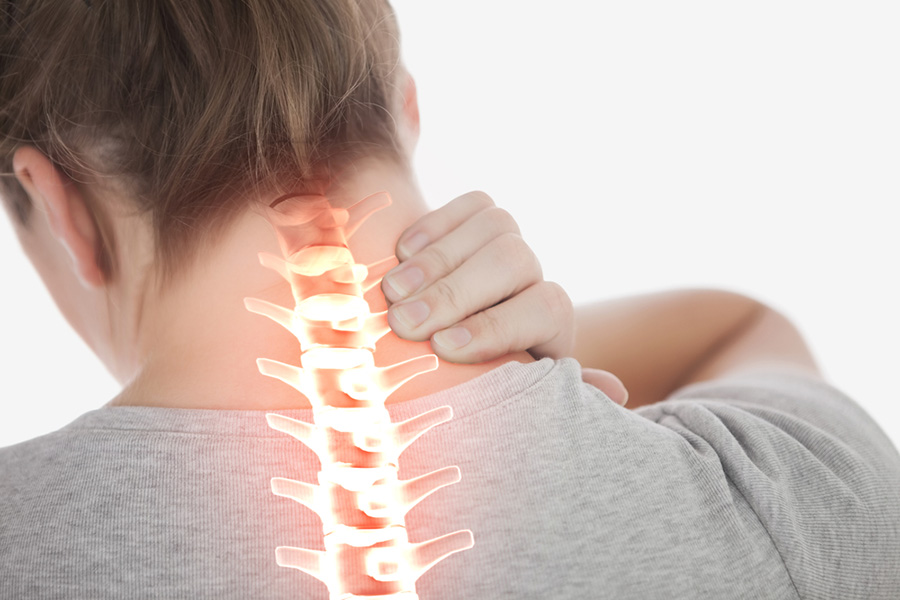 Are there more car accidents during the holidays?
Published August 25, 2016
Not a single day passed in 2015 that someone did not die on a Texas roadway. In total, 3,531 people died in traffic accidents across the lone star state and over 17,000 more were seriously injured, according to the Texas Department of Transportation. On average 10 people die per day, traffic accidents are not spread evenly across the year. Instead... Read More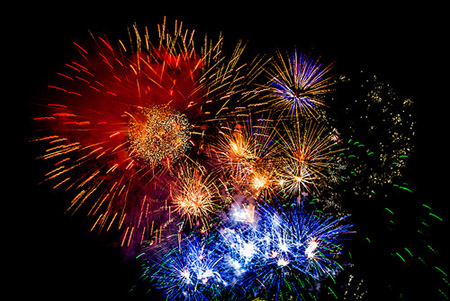 My lawyer won't return my calls or e-mails. What should I do?
Published August 25, 2016
Only you can decide if you'll continue to work with that lawyer. If you decide not to work with that lawyer any longer, it's important that you get a written letter called "letter of release." After you decide not to use the lawyer, come to our office so we can start our negotiations in the case... Read More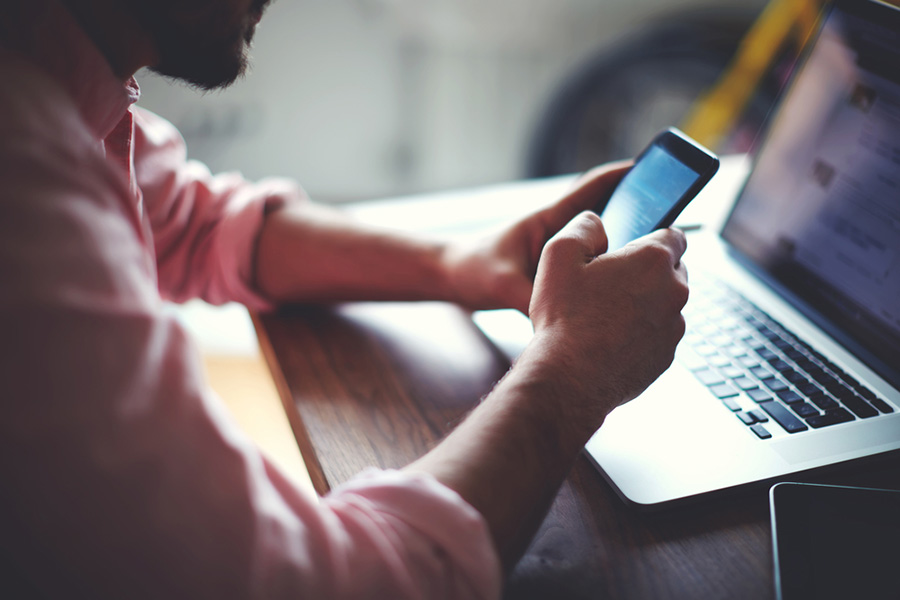 What to Do If You're in an Accident
Published July 25, 2016
No matter how much you know about car accidents, how to avoid them, and how to be prepared for them, it is still important to be educated on how to handle the situation if you have unfortunately been involved in an accident. There are a few steps that should be taken immediately following the accident: Move to safety. Call 911. Take photos and... Read More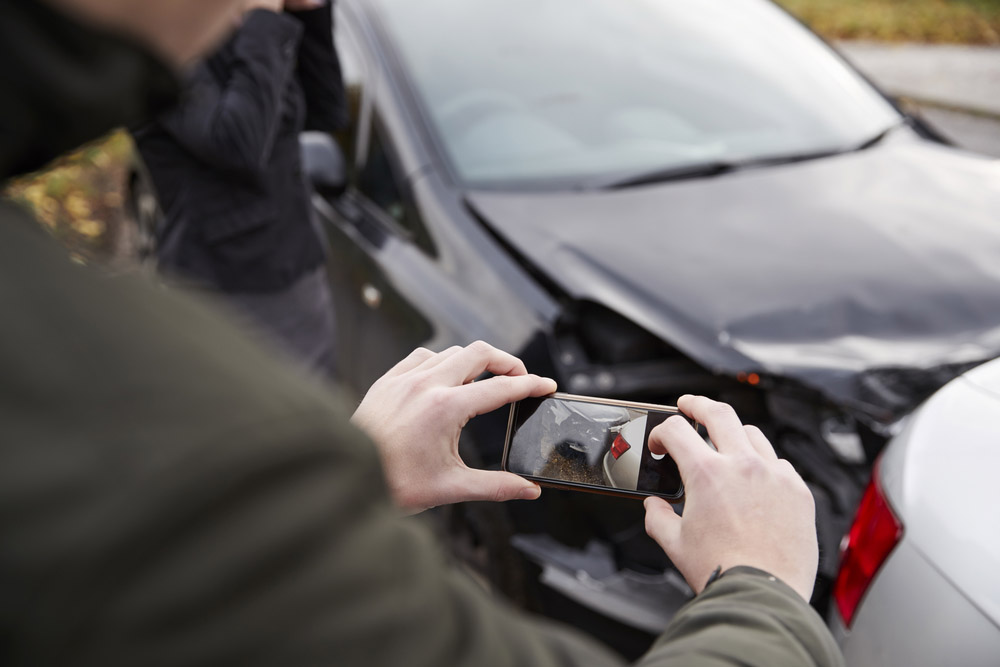 What Causes Car Accidents?
Published July 25, 2016
There are an infinite number of situations that lead to car accidents. However, there are some causes that occur more frequently than others. By understanding these common sources of negligence, drivers can understand cars on the road to avoid. Distracted Driving: When most people hear the term "distracted driving", they immediately think of cell phone use. While this is the most... Read More
How to Avoid or Be Prepared for Accidents
Published July 25, 2016
As mentioned previously in the guide, a lot of accidents are unavoidable. You can never predict what another driver is going to do. However, there are a few ways that you can make sure that you and your passengers are as safe and prepared as possible in case another driver hits you. For example, never drive while you are drowsy. If... Read More
Car Accident Guide
Published July 25, 2016
Every day, people put themselves in danger by getting behind the wheel of a vehicle. According to a study by the National Safety Council, 27,000 car accidents occur every single day. Yet, most adults still decide to drive to work, school, and the grocery store on a daily basis. With this kind of statistic, it is no surprise that most adults... Read More
Don't Drink and Drive! Resources and Statistics about Drunk Driving in Houston, TX
Published July 22, 2016
Fewer motorists are driving drunk than ever before, thanks to a combination of greater public awareness and tough action from law enforcement agencies in all 50 states. Yet, until we find a cure for alcoholism, drug abuse, and bad decision making, drunk drivers will continue to ruin lives—both their own and others. First, let's take a look at the numbers: While some... Read More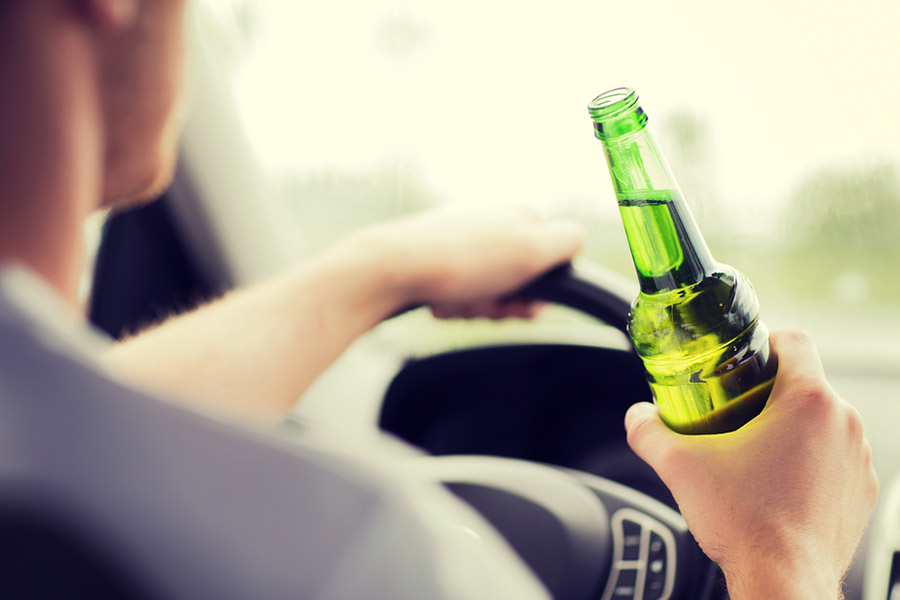 What are the Most Dangerous Intersections in Houston, Texas?
Published July 22, 2016
Drivers in Houston, Harris County, and anywhere in Texas drive on some of the deadliest roads in the country. Texas has always had a serious problem with traffic fatalities, but fatal accidents have actually increased over the past five years. Nowhere are drivers, pedestrians, and cyclists more at risk than when passing through an intersection. Sadly, in 2013, Houston was named... Read More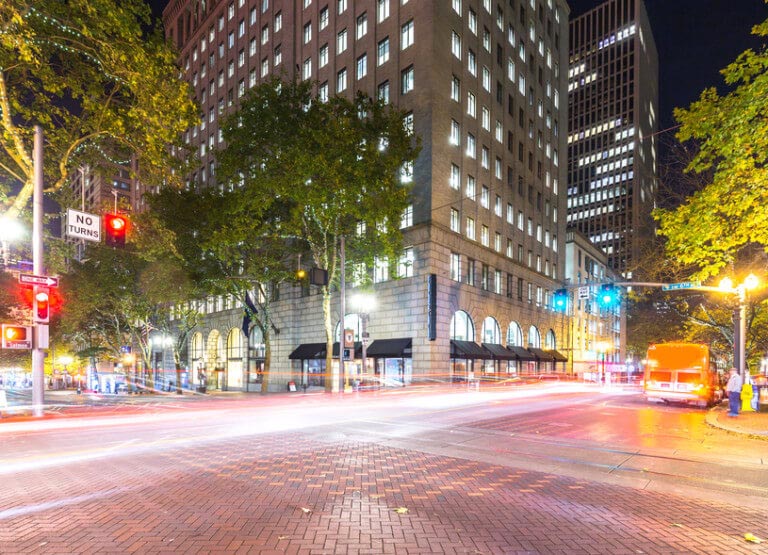 5 PSAs About Safe Driving
Published July 1, 2016
A Countdown of the Best Safe Driving Public Service Announcements This March, Houston, Texas, mourned the loss of three teen girls whose lives were cut short by a tragic car crash that could have been avoided. Jade Robinson, 17, Brianna Robinson, 19, and Brittanie Johnson, 18, were returning from a spring break trip to Padre Island when their friend and driver... Read More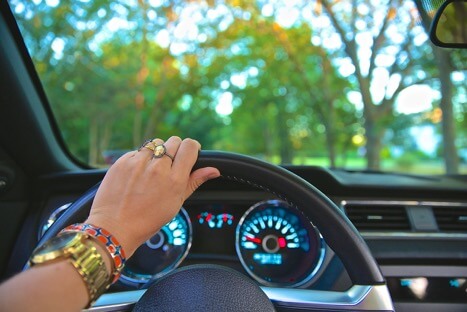 Facts About Car Accidents
Published June 25, 2016
No car accident is the same, so there is no easy way to generalize them. However, Texas has certain laws in place in order to establish negligence and fault following a vehicular collision. There are many questions that need to be answered surrounding the details of the incident. Was one of the drivers negligent? Were there more than two vehicles... Read More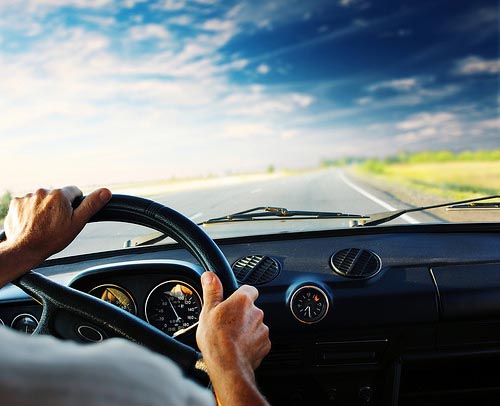 What to Do After a Truck Accident
Published June 9, 2016
Houston Semi Accident Injury Lawyer Being involved in a truck accident can be terrifying, stressful, and confusing. There may be many factors that caused the accident, and you may not know where to begin. But, at The Law Offices of Hilda L. Sibrian, P.C., we are here to help guide you through this process. If you or a loved one has been injured... Read More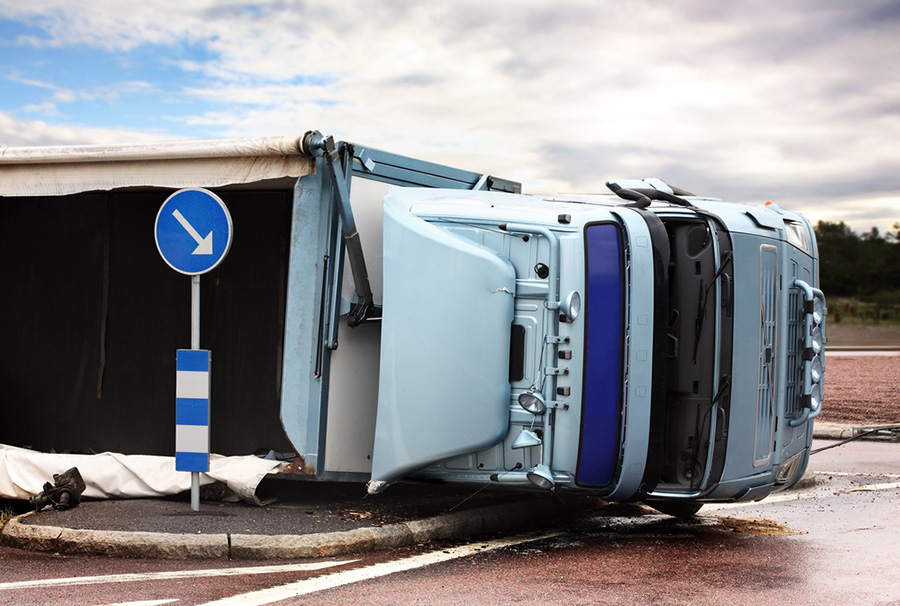 Infographic: Uber vs. Lyft vs. Taxi
Published June 1, 2016
... Read More
Everything Houston Drivers Need to Know About Defensive Driving
Published June 1, 2016
In most states, defensive driving simply means that drivers take conscious steps on the road to avoid dangers to themselves and others, and therefore reduce the risks associated with operating a car or motorcycle. In Houston, many people are also aware that  defensive driving courses are their best chance to avoid a misdemeanor traffic ticket. Most of us will receive a... Read More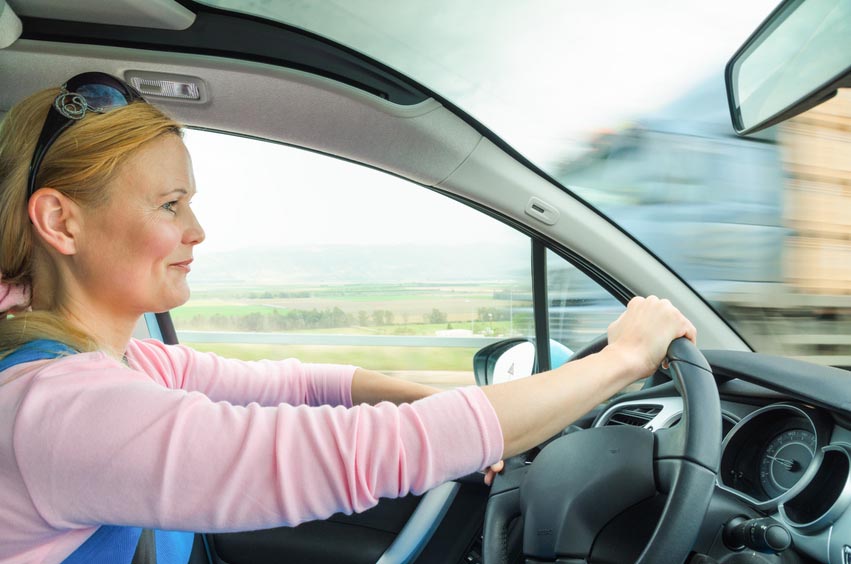 We're Celebrating 12 Years!
Published May 23, 2016
This month marked our 12th anniversary as a law firm here in Houston, Texas. The thing is, not all local businesses can say that they've been around for 12 years. And for our longevity, we truly thank the people of Houston, Texas. (more&hellip... Read More

Proud Texan Scholarship Competition Instructions, Terms, and Conditions
Published April 14, 2016
Please read the following before submitting your application. The Law Offices of Hilda Sibrian Proud Texan Scholarship is a $2,500 scholarship for a high school senior or college student, in Texas, who will be enrolled in a two-year to five-year institution in Texas in 2018.  It is awarded through a competition sponsored by The Law Offices of Hilda  Sibrian ("Sponsor") and... Read More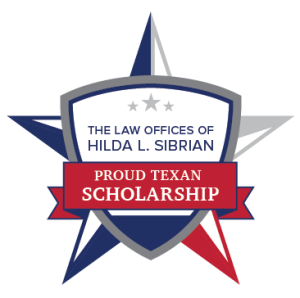 3 Kits to Keep in Your Car at All Times
Published April 1, 2016
Too many people do not give much thought to preparing for issues that may arise on the road. Their trunks are empty, they have no supplies, and if they ever break down, they are out of luck and at the mercy of passersby. A little preparation can go a long way if disaster strikes on the road. If you stock your... Read More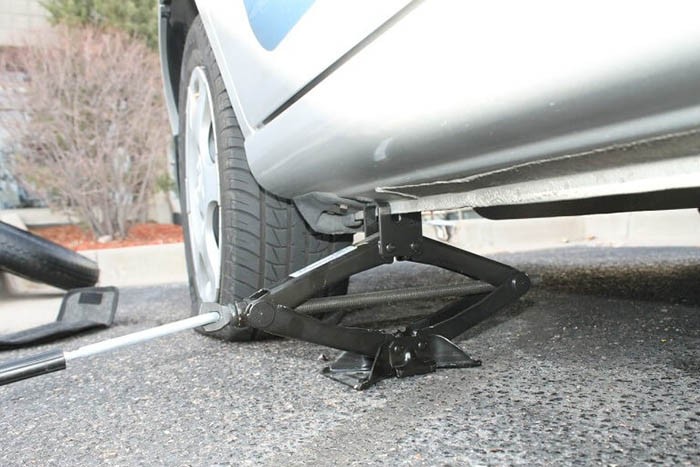 Celebrity Car Accidents of 2015
Published March 27, 2016
It can be easy to look at celebrities' lives from afar and think that their problems aren't real. We can sit, from the comfort of our own homes, and watch them on television, quietly observing their lives unfold in front of our eyes. However, these celebrities are people, too. They have families, they get diseases, and they suffer, sometimes as... Read More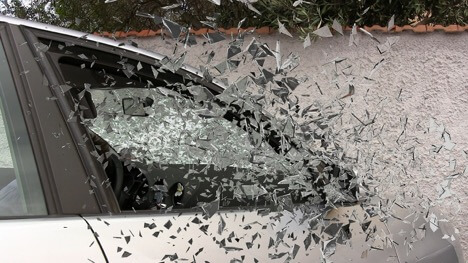 Truck Accidents Injury in Pasadena, TX
Published March 22, 2016
When driving in Pasadena, a truck crashes into your car. You are jolted to an abrupt stop. Looking around, you check on your passengers to see if they're okay. As you climb out of your car, the scene horrifies you. Your car is ruined. The bumper is damaged, and there are dents all over the car. The truck driver runs... Read More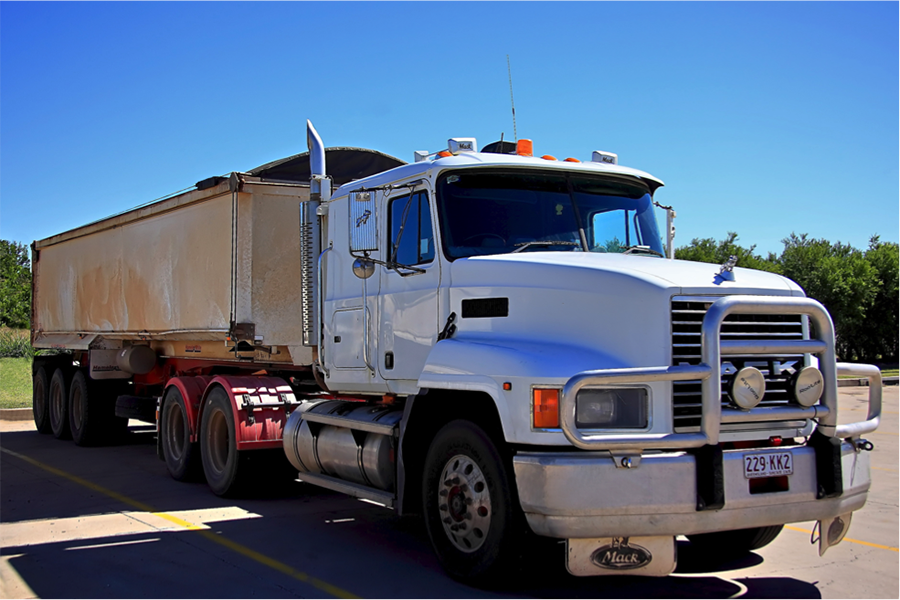 Does using Uber decrease your risk for car accidents?
Published March 14, 2016
Uber drivers are susceptible to car accidents just like all other drivers. However, when you consider the reduction of DUIs since Uber's inception, it is clear that opting for a ride-sharing company's services can decrease the risk of accidents. An increasing number of people are using Uber instead of getting behind the wheel after they have had a few drinks... Read More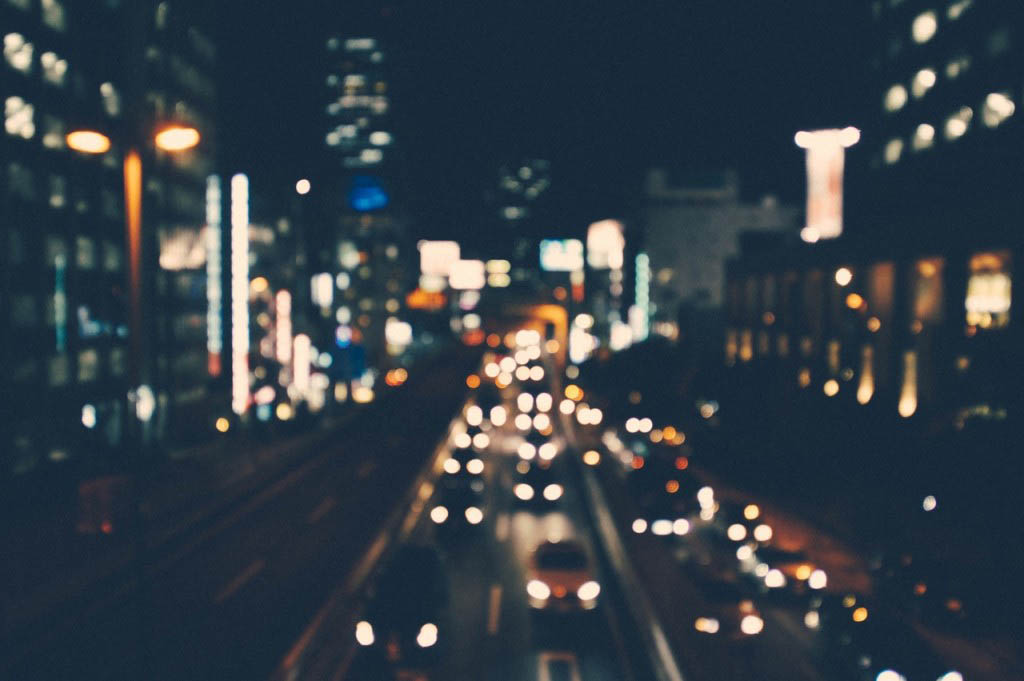 How to Avoid Road Rage
Published March 8, 2016
We have all been there. We have all experienced the frustration when someone cuts you off or tailgates you and almost causes a car accident. It is easy to act on that anger, but if you do you risk creating an extremely dangerous situation. Road rage is a serious cause for concern and poses a real threat to everybody on and... Read More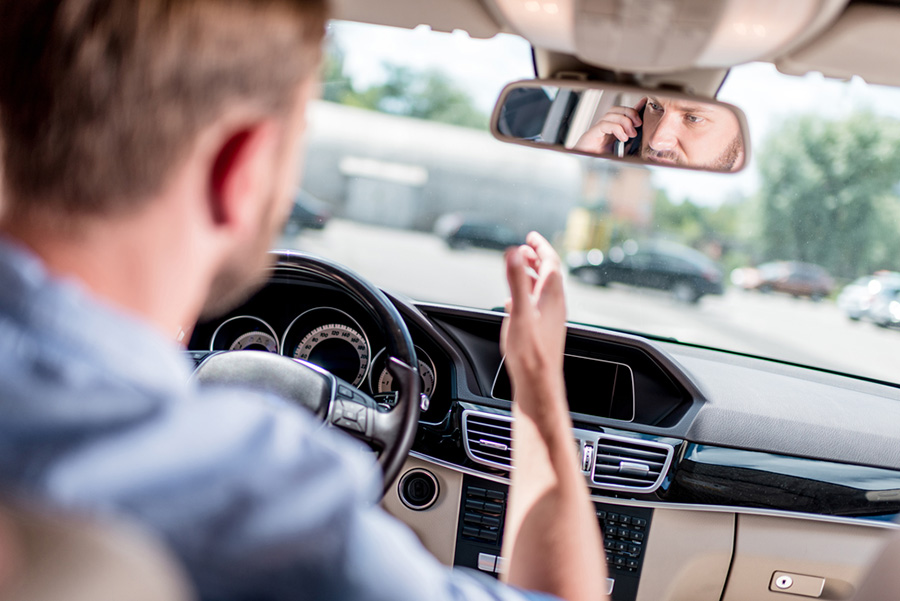 Uber vs. Lyft
Published March 1, 2016
Uber and Lyft, arguably the two most well-known ride-sharing services, have a lot of similarities. They use the same revenue and operation models, they allow users to pay for services via their smartphones, and they are both on-demand services with little wait times. However, there are many differences between the services, too. Specifically, they differ in availability, types of service, and... Read More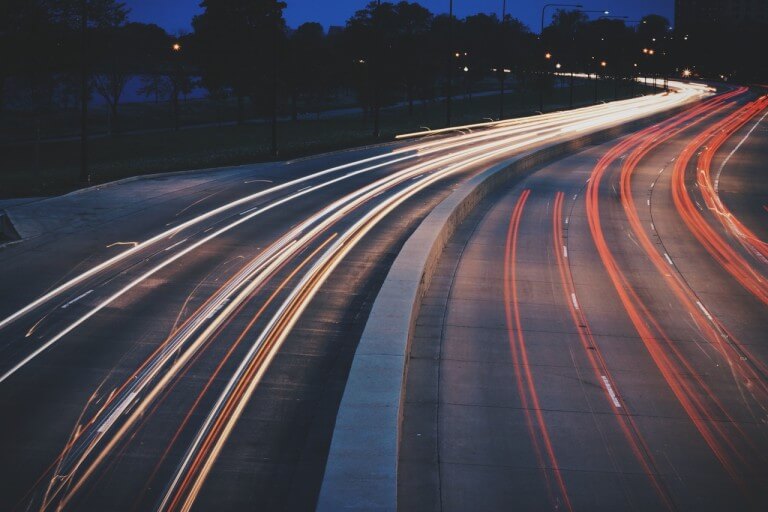 What happens when you are a passenger in an Uber accident?
Published February 24, 2016
Similar to when you are in an accident in a private car, when you are a passenger in an Uber accident call 911 if necessary and seek medical attention. Even if you do not think your injuries are serious, it is still a good idea to get a medical evaluation to rule out any internal injuries and to legally protect... Read More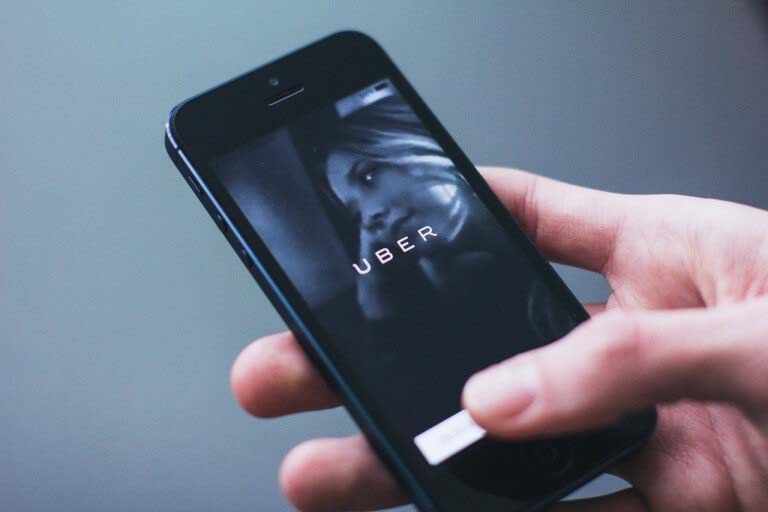 Causes of Car Accidents
Published November 16, 2015
... Read More
4 Ways Self-Driving Cars Will Change the Roadways
Published November 14, 2015
It's 2015, and technology has made incredible advancements in the past fifteen years. However, self-driving cars are in the early stages of development and testing. In the next five years, self-driving cars will most likely be released to the public and seen on the road every day. Is this safe? It's fair to wonder, "how will self-driving cars affect traffic and the... Read More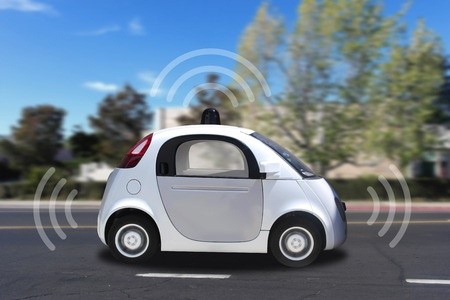 Does the At-Fault Driver Pay for Damages?
Published November 11, 2015
Does The At-Fault Driver Pay For My Damages if I am Not Insured? When you are injured in a vehicle accident, the first step is to seek medical attention for your injuries. You will likely have many questions regarding who will pay for your medical bills and lost wages if you are out of work due to your injuries.  Who is... Read More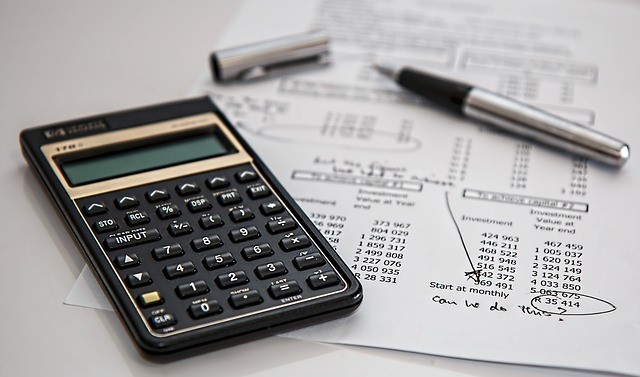 Fault vs. No-Fault Car Accidents
Published October 14, 2015
The difference between fault and no-fault systems in state liability laws can be confusing to those who aren't used to the system. States like Texas use a fault-based system of auto insurance, where insurance companies pay settlements according to each party's degree of fault. If there is a disagreement with the insurance company on the claim, you might have to... Read More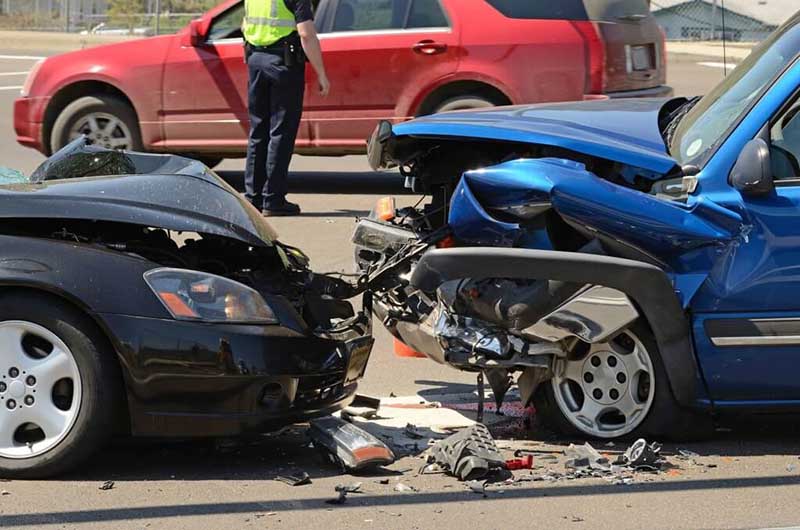 Tips to Avoid Making an Accident Even Worse
Published September 16, 2015
Being in a car accident can be terrifying, but the damages or injuries sustained in the accident can be made even worse by not practicing safe driving or being a safe passenger. Don't put your feet up on the dashboard. This may not seem like a big deal, but a passenger in a car accident can sustain very serious injuries if their... Read More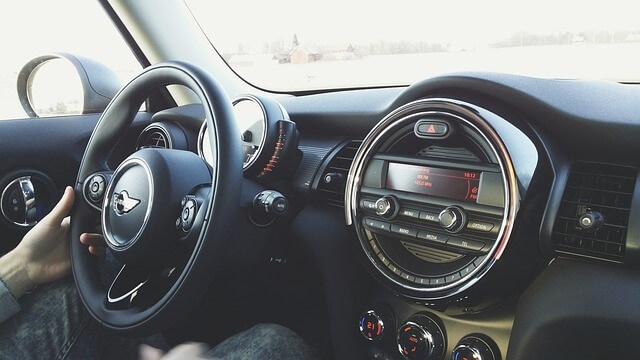 I was in a hit-and-run accident. What should I do?
Published August 26, 2015
If you were in a hit-and-run accident, you need to call the police immediately. You are the victim of a crime. This is called "failed to stop and give information," or "FSGI" for short. This is a Class D misdemeanor, and it's very important that you file a police report. Also, it's possible that two policies will be applied if the other person... Read More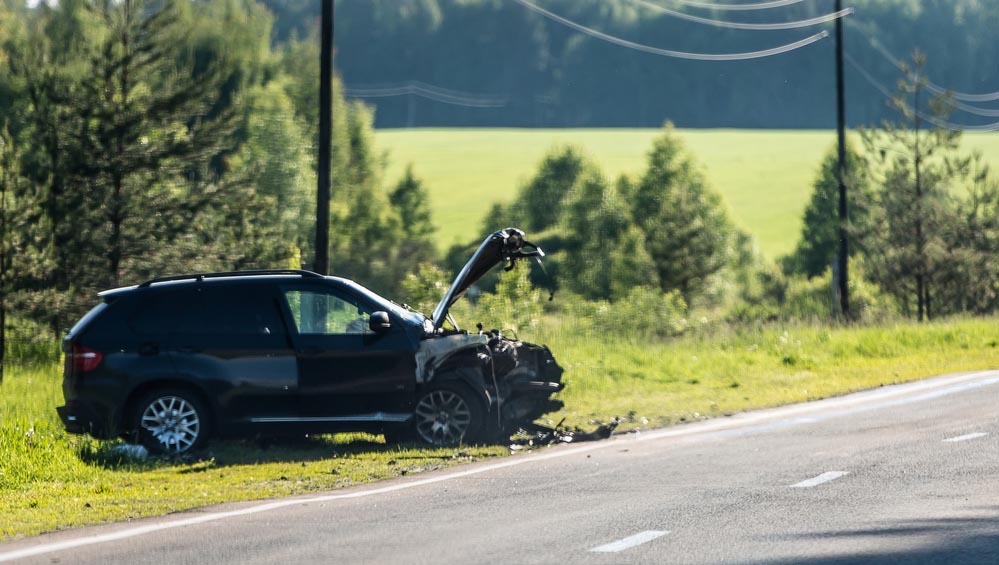 Someone In My Family Lied To The Insurance Company. What Can I Do?
Published August 25, 2015
It's always important to tell the truth and be honest with the insurance company and doctors. Honesty is necessary for us to represent you. If you think you or a member of your family has made an error in the information that was reported, it's important to call the insurance company or the doctor to correct any error they may have made, so... Read More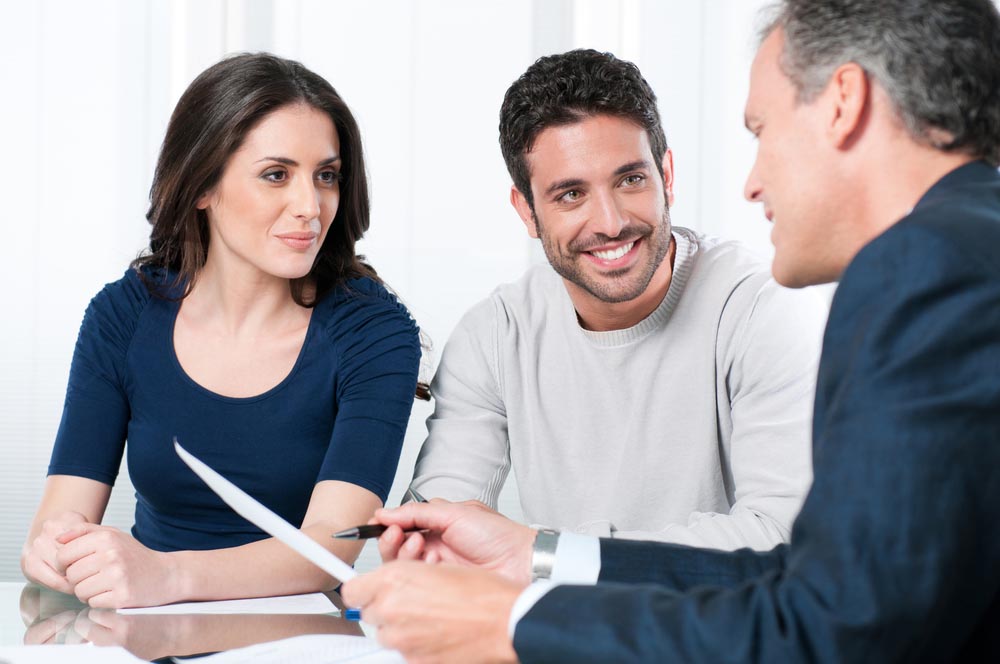 I was injured in a car accident, but I don't have a driver's license. Can I still sue the driver at fault?
Published August 25, 2015
Even if you don't have a driver's license, you can file a claim against the guilty driver. The fact that you don't have a driver's license does not mean that the other person can pay or that they go unpunished. A large majority of our clients don't have a driver's license. However, the fact that the person doesn't have a license doesn't mean that... Read More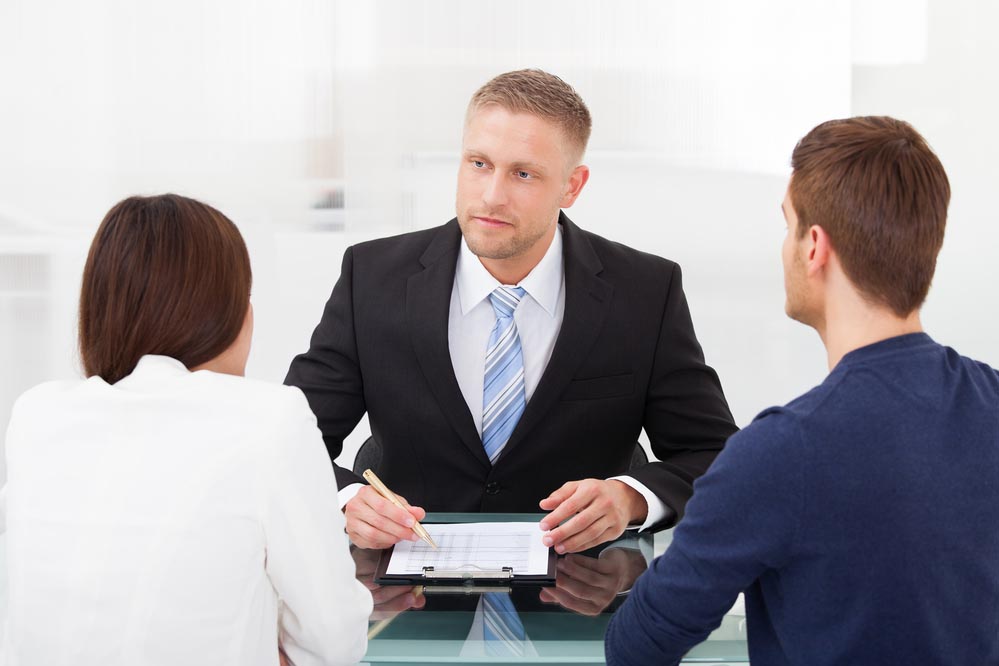 Is the insurance company responsible for paying the interest payments and unpaid medical bills?
Published July 28, 2015
Normally, the company is responsible for all damages that occur, as well as charges arising after the initial expenses. So, if they do not pay the medical expenses in a timely manner, or the medical bills, they are responsible for the interest... Read More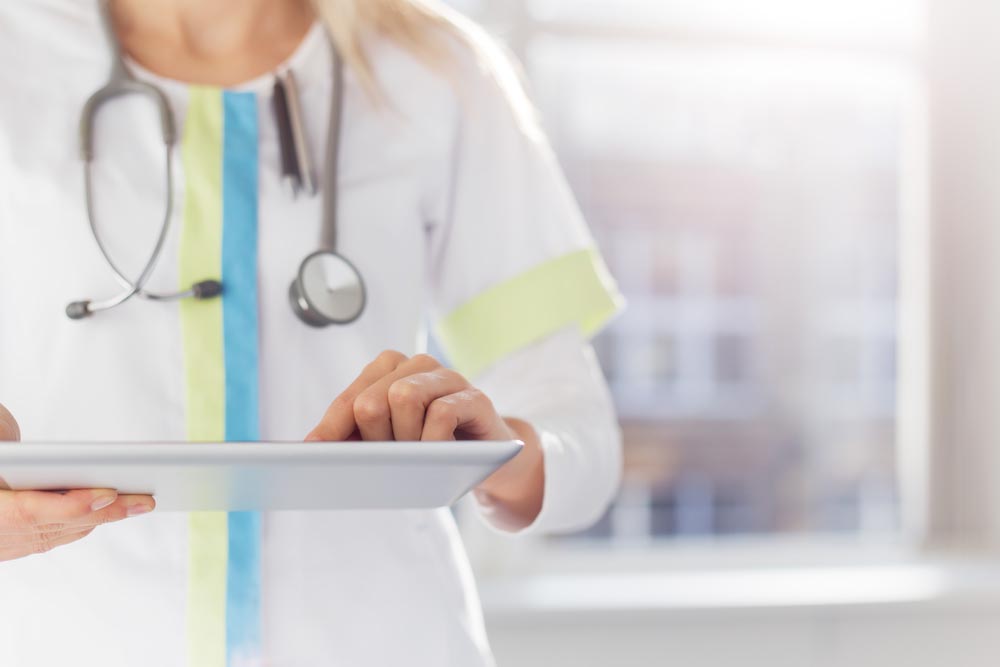 The insurance company denied my claim for my car accident injury. What should I do now?
Published July 28, 2015
Many times, insurance companies deny cases that are valid. Call us immediately so we can file a claim, and we will contact the company. It's important that you know that these companies need to have pressure put on them. The Law Offices of Hilda L. Sibrian, P.C. have the experience and staff required to put pressure on insurance companies, increasing... Read More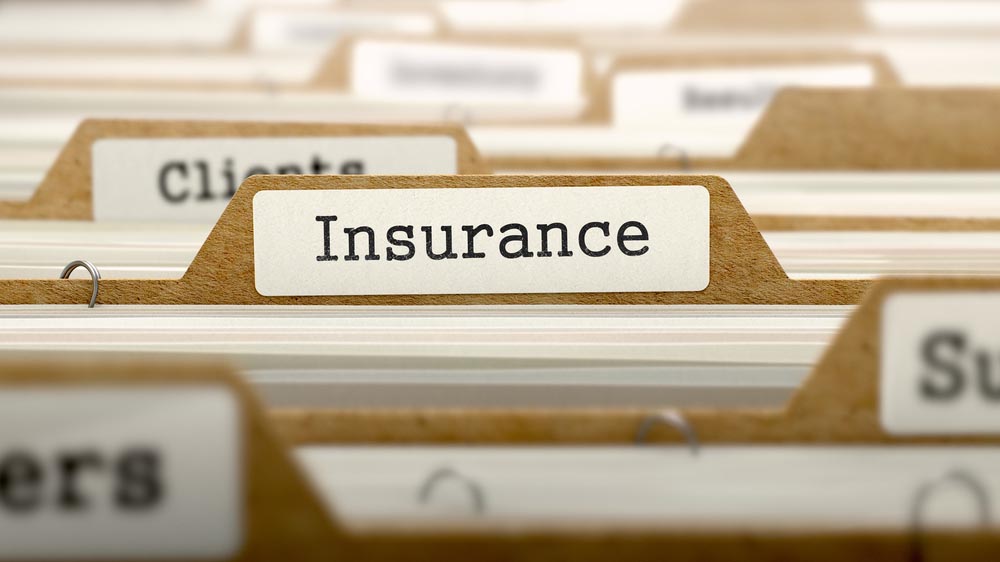 I was in a bus accident. What should I do?
Published July 28, 2015
A bus accident, in many ways, is similar to an auto accident. If a bus hits you, you should take the same steps as if you were hurt in a car accident: call the police, go to a place where you're safe, take pictures of the accident, take pictures of the bus, and get the names of the witnesses. If... Read More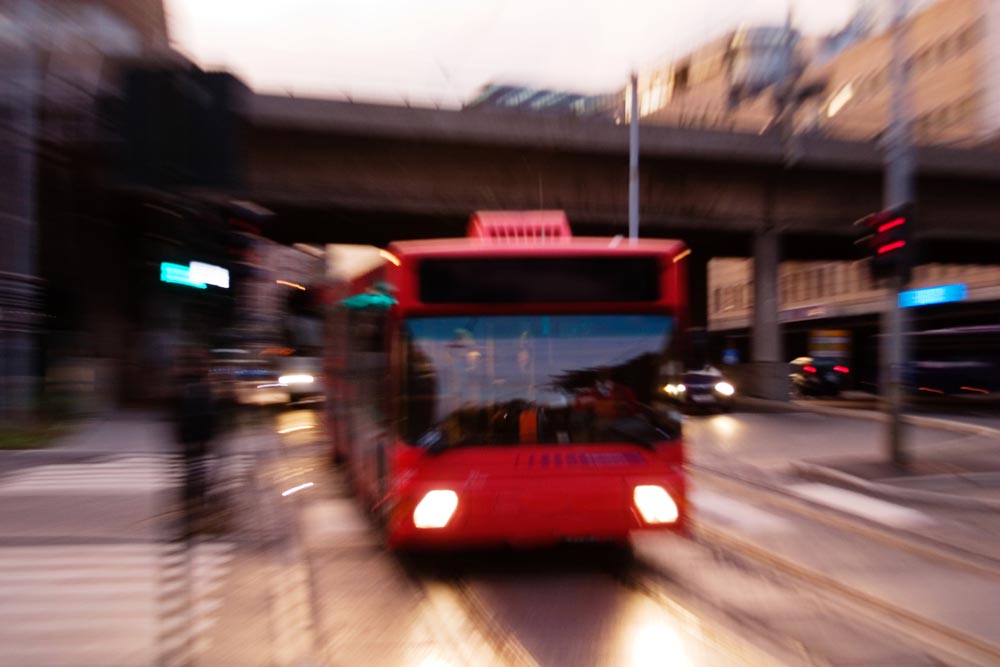 How long should I wait to file a personal injury claim?
Published July 28, 2015
If you're hurt, you need to file a claim as soon as possible. The insurance company will begin working against you immediately. Do not delay in contacting a Houston personal injury lawyer... Read More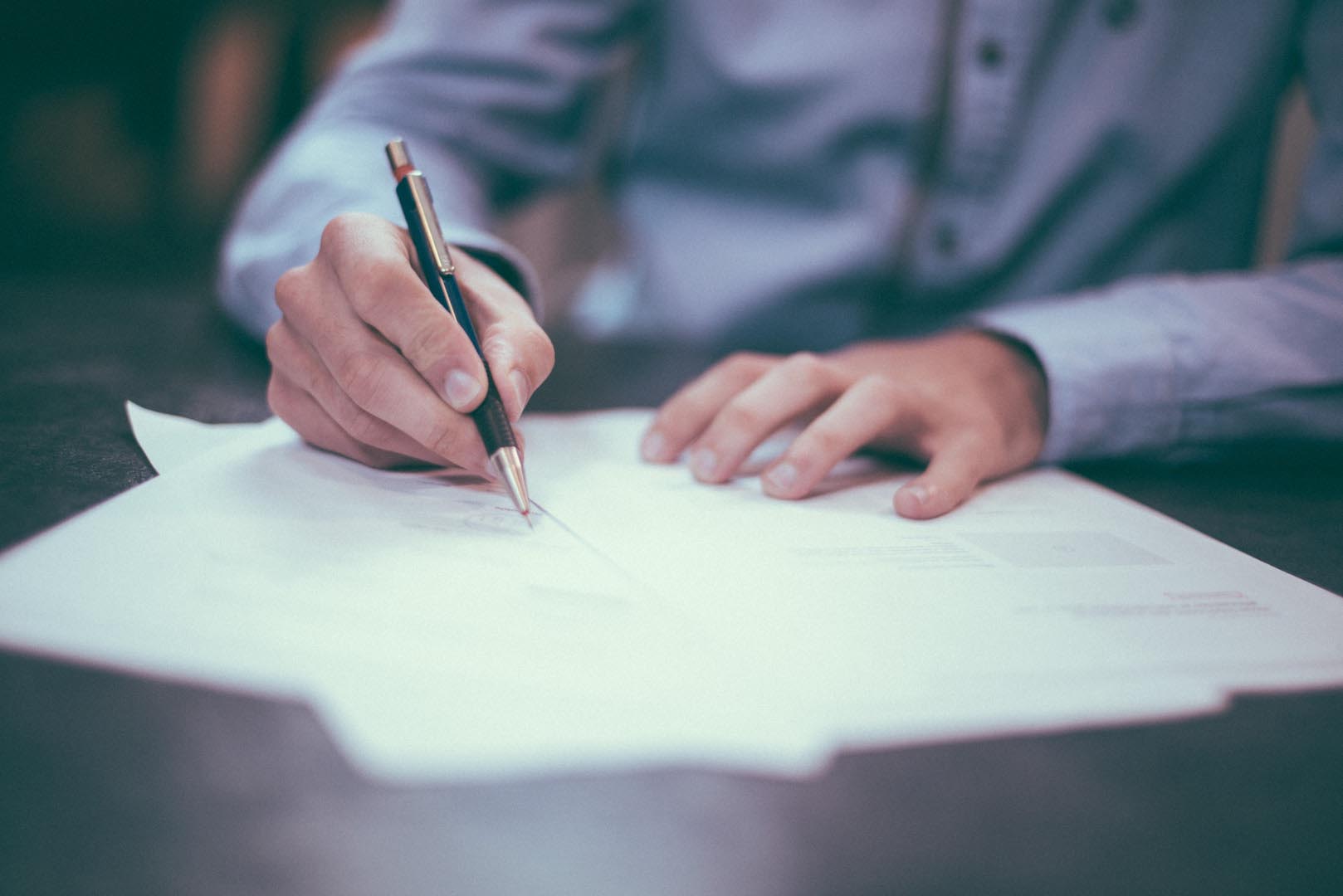 6 Steps to Take After a Car Accident
Published July 28, 2015
Being involved in a car accident can be terrifying. You may be in shock and find it difficult to know where to begin. Immediately after an accident, you should take the following steps for safety and legal purposes: 1. Move to safety First and foremost, it's crucial that you move out of the way of other traffic to ensure that you do not... Read More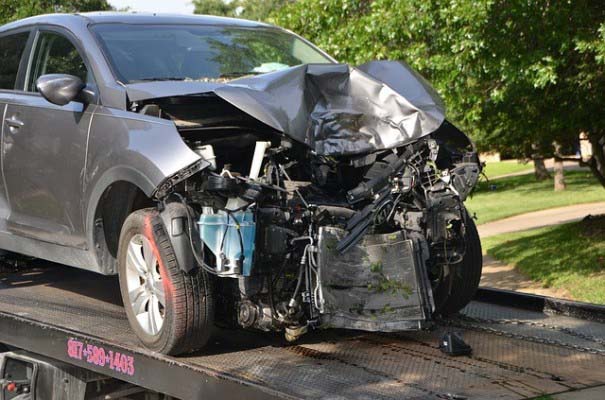 How Can We Stop Pedestrian Accidents in Houston, Texas?
Published June 8, 2015
Did you know that the densely populated Houston, TX, area is one of the top ten cities for pedestrian accidents? Houston accounted for 4,200 pedestrian deaths between 2003 and 2012, ranking seventh in pedestrian accidents in 2014 (according to a study by the National Complete Streets Coalition at Smart Growth America). It's not just Houston, either. Texas is ranked as the... Read More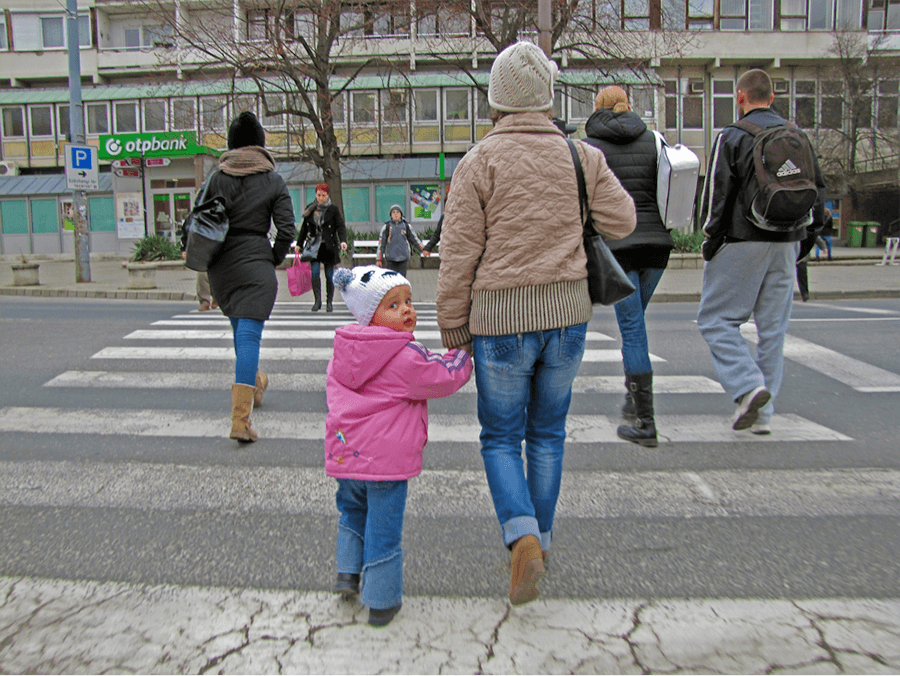 Pasadena, TX Car Accident Injury
Published May 29, 2015
You had a busy day ahead and loaded your family into your only car; it was time to go to the annual celebration of Cinco de Mayo. All of a sudden you feel a jolt hit your car from behind. You hit your head on the driving wheel, pain shoots down your body and you quickly turn around to check... Read More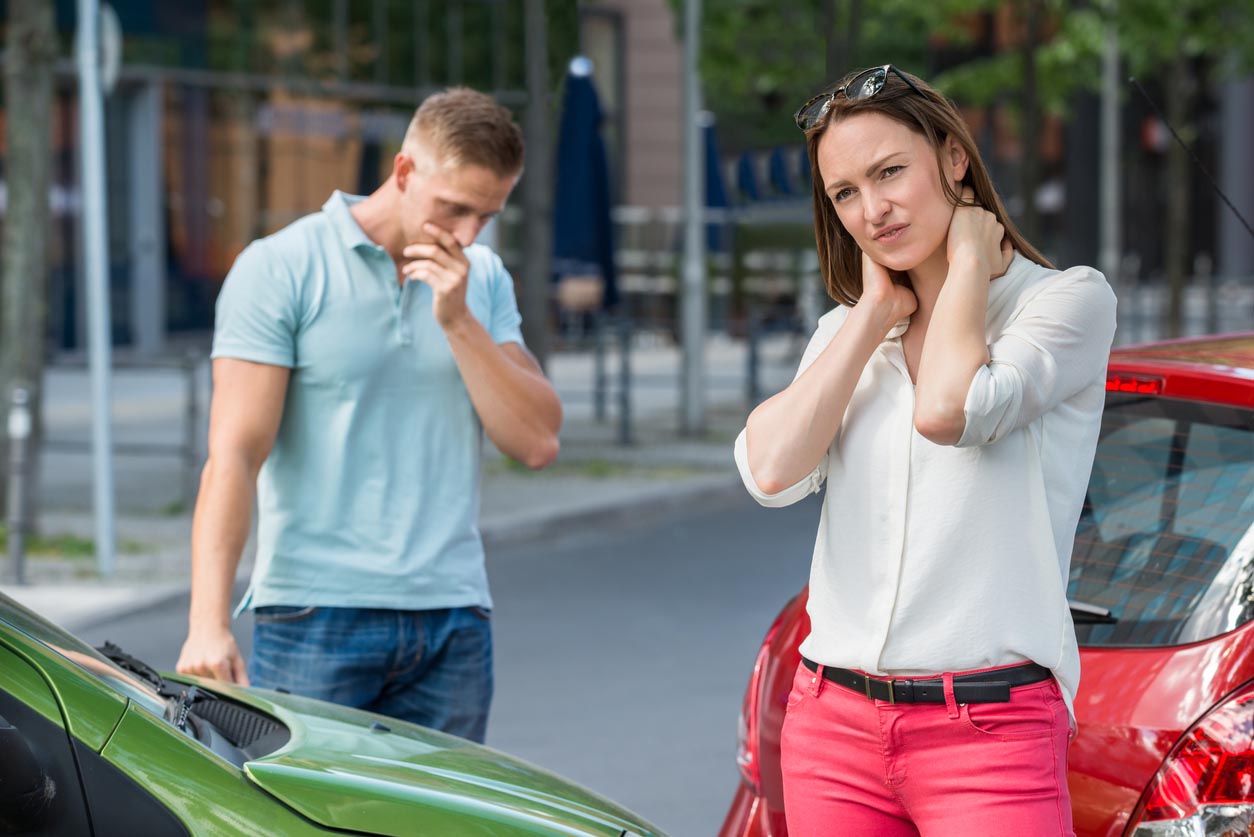 We're Celebrating 11 Years!
Published May 4, 2015
This week certainly called for a celebration, as it was our 11th anniversary as a firm! Our office was quite jovial this week as we took some time to reflect on all of our past experiences and celebrate our many years as a law firm here in the great city of Houston, Texas. The thing is, not all local businesses can... Read More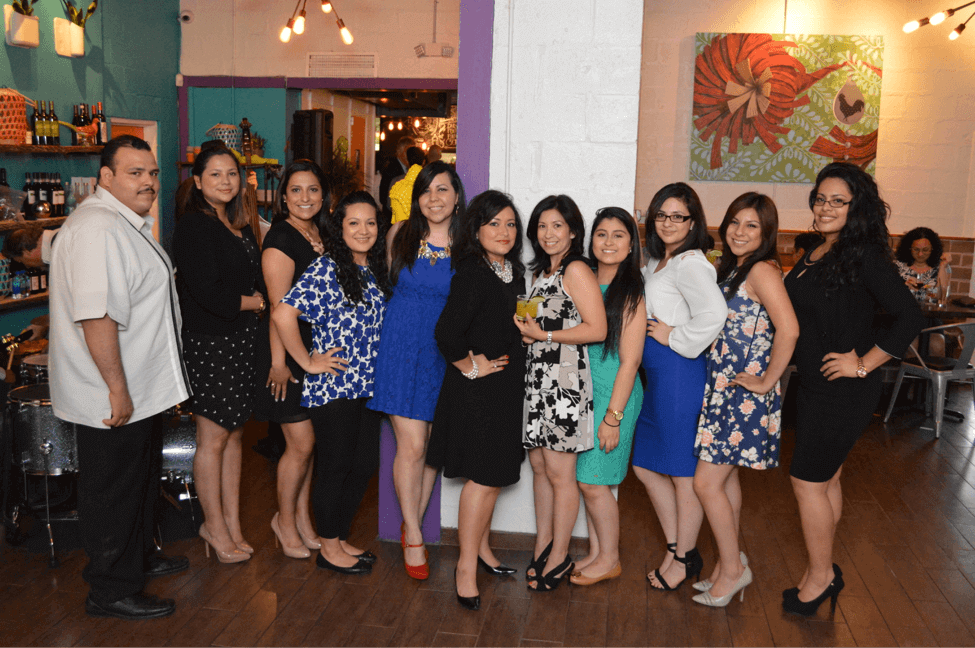 What Should I Do after a Car Crash in Houston?
Published May 1, 2015
You and your family are driving home from a friend's house on a Sunday evening. It had been a day full of cheering on the Texans, card games, and lots of laughs. As you pull into an intersection, an approaching pickup truck runs a red light. Seeing your brake lights too late, the driver tries to avoid your vehicle—but to no... Read More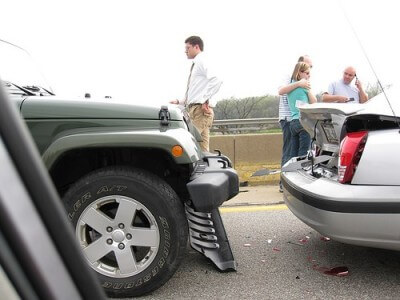 Visit the Field of Light in Downtown Houston
Published May 1, 2015
Art has always had a significant role in the life of Houston residents. With over 60 galleries featuring pieces from local, national, and international artists, the city has attracted art-lovers for decades. For those looking for an evening outside downtown, consider visiting Bruce Munro's Field of Light, a dazzling display along Brown Promenade. The art installation will only be on display in... Read More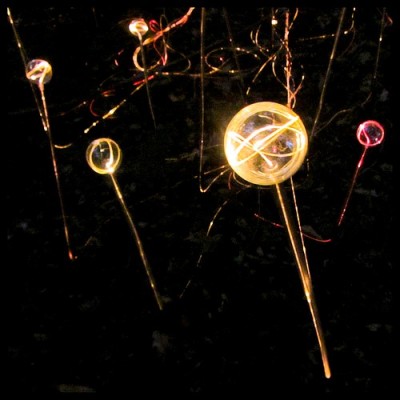 Watch Out for Back Injuries at Work
Published May 1, 2015
Many of us have jobs that include heavy lifting, crawling in and out of tight spaces, climbing, or bending over repeatedly. These types of actions can put you at risk for one of the most common types of workplace injuries in Houston—back injuries. According to the U.S. Department of Labor's Occupational Safety & Health Administration (OSHA), back injuries often occur over... Read More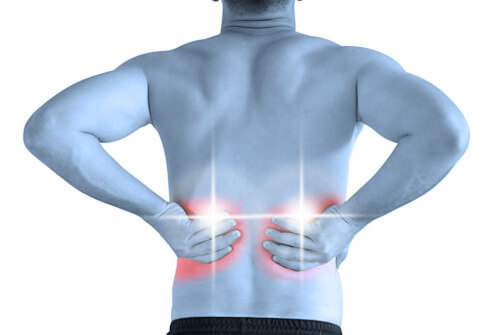 Do You Know the 3 Major Causes of Car Accidents?
Published April 6, 2015
Involvement in a car crash can seriously disrupt your life. Every year around 10 million people are involved in car accidents. If you were involved in a crash recently, you can see you're not alone. It's important to recognize the potential causes of car accidents, along with the possible outcomes a crash can present. The top three reasons that people get... Read More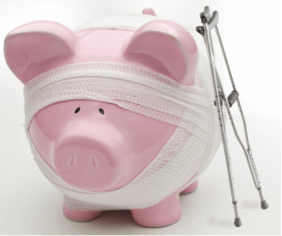 What Is Wrongful Death?
Published February 12, 2015
When your precious loved one has passed away suddenly, your life changes forever. It all happened so fast. You didn't get to say goodbye, or say, "I love you," one more time. It just doesn't add up. Amidst the shock, anguish, and grief you are experiencing, you have questions. Their death was caused by someone else's negligence, but what does... Read More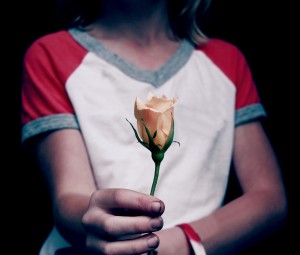 How Much is My Personal Injury Claim Worth?
Published February 12, 2015
After suffering an injury, many questions run through your mind. How did this happen? Who is responsible? How can I make ends meet if I am forced to miss work? Our personal injury attorneys at the Law Offices of Hilda Sibrian often find that people want to know how much their claim is worth. This question, as you can imagine, is a difficult... Read More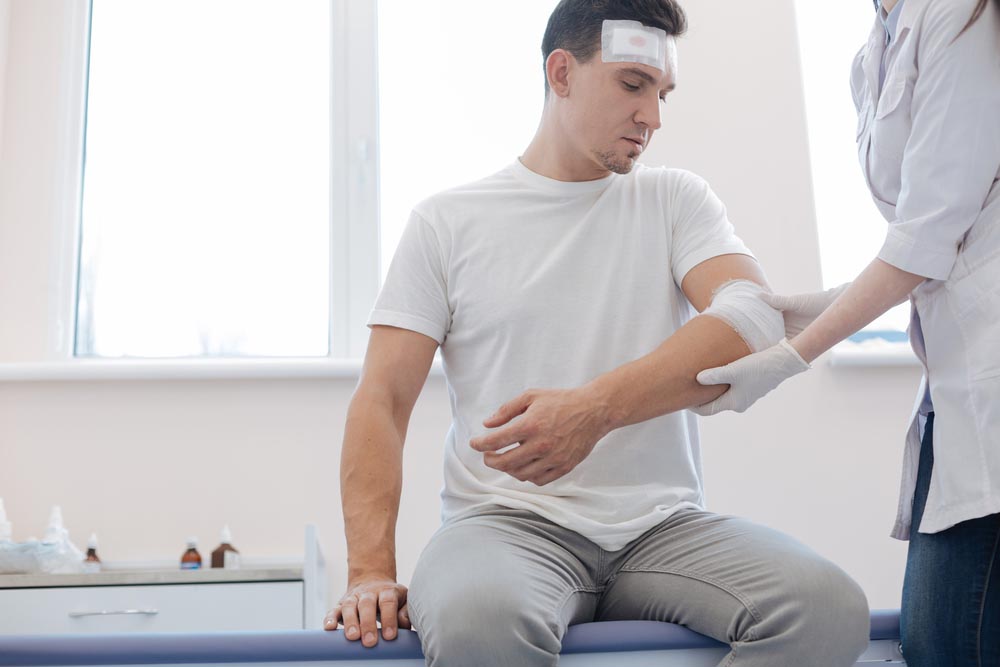 What Should I do If I Am Injured in a Car Accident in Houston, Texas?
Published February 12, 2015
If you or a loved one is involved in a car accident, you know the rapid pace at which a crash occurs. What seems like a normal day is interrupted by a heap of twisted metal and a fury of shattered glass. In Harris County alone, 41,706 drivers were injured in car accidents in 2013. Of those injuries, 11,928 were considered... Read More