Houston Wrongful Death Lawyers
Has Your Loved One Been The Victim of a Wrongful Death in Houston?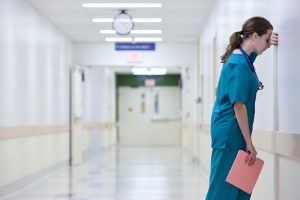 Wrongful death is the death of a loved one that is brought about by the negligent or bad/wrongful actions of another person, business, organization or entity. If your loved one has suffered a wrongful death, you are probably in a lot of pain and have a lot of questions.
Wrongful death can occur at any moment, but can almost always be preventable. Some common reasons for a wrongful death include a motor vehicle accident, workplace accident, medical malpractice, and dangerous or defective products. While the pain of losing someone close to you will never go away there may be a way to help with the financial burdens on those left behind.
The law provides for monetary damages to help families bridge the gap by compensating them for medical bills, funeral expenses, lost earning, pain and suffering, and even loss of companionship to name only a few.
In a wrongful death situation, there are factor/conditions legally referred to as elements that should be met before a lawsuit can be brought against another party. These elements include:
The plaintiff must be the surviving spouse, parent, or child of the deceased, the defendant is a person or corporation in which their actions caused injury to the deceased.
The plaintiff suffered actual injuries.
The decedent would have been able to bring an action for the injury if he or she had lived.
The injury resulted in death.
Wrongful Deaths are Often the Result of Negligent Driving
When one operates a motor vehicle while under the influence, allows distractions to impact their abilities, or drives without the proper licensing and registration, they're knowingly putting others at risk. Negligent driving can be prevented. If a driver is found negligent, they should be held responsible.
Negligent driving claims leading to wrongful death are most commonly caused by:
Carelessness: The other driver knowingly broke the law by running a red light, speeding, or other acts that resulted in the death of your beloved family member(s).
Auto Accident: Accidents do happen, though most times, one driver will be at fault for knowingly breaking the law; a basic summary of negligent driving.
Presence of Substance: Alcohol, drugs, and other substances present that impair the driver's ability to make sound decisions and result in damage or death.
Wrongful deaths may also be attributed to malfunctioning manufacturer parts. There are over 53 million auto recalls every single year, and most of them are related to safety protocol for your vehicles.
Wrongful Deaths in the Workplace
The Occupational Safety and Health Administration (OSHA) reports that approximately 900 deaths occur every single year in construction, including electrocution, being struck by objects, and falls. In most cases, these are regarded as accidents when there may be an individual or entity at-fault for this negligent act. These may include:
Faulty Safety Protocol: OSHA exists to preserve workplace safety, and conducts regular inspections of licensed worksites around the United States each and every year. The fact that OSHA had to make a top ten list for the most violated safety procedures in the calendar year of 2016 says a lot: workplaces and management are avoiding proper protocol.
Wrongful Actions Regarding Chemicals: While asbestos and lead poisoning are becoming less of a problem in the United States, they are still a problem. Nearly forty-eight years later (the bill regarding asbestos in the workplace was initiated in May of 1970), and there are still an average of 2,000 cases reported every year. Without proper equipment and knowledge, this can happen to anyone on the job site.
Defective Products: Much like with automotive parts, consumer products can be the cause of accidents that include third-degree burns and fatalities. When consumer products fail to do their job and result in serious injuries that send their customers into critical care and potential death, the fault is on the company. They may fail to produce proper warnings of the product, or not fully know how it will react in customer care. Assuming that "nothing will go wrong" without testing products and ensuring their safety for public use, is on the fault of the company.
Wrongful death can also occur as a result of unintentional death due to, or shortly following an assault. Barroom fights or otherwise physical alterations that end in injury possess the potential to cause death. Even when the word "unintentional" is a part of this, there is still fault to be placed on the adjacent party.
How can I get compensation for my financial and emotional damages?
The Texas Wrongful Death Act outlines the process of filing for compensation after losing a family member because of another person's careless or negligent actions. In most cases, a wrongful death case will settle without ever going to court. Instead, we file a claim based on the liable party's auto, homeowner's, or business insurance.
 
We present strong evidence to show liability and demonstrate the damages you suffered. Then, our legal team counters any offer made by the insurance company, and negotiates a settlement that covers your losses. We handle all communication with the insurance company, and ensure your rights remain protected.
 
If the insurer refuses to agree to a fair settlement, we have two years from the date of your loved one's death to file a wrongful death lawsuit in court. While this is rarely necessary, having the option available to us gives us additional bargaining power during settlement negotiations.
Who can sue for wrongful death?
Only certain family members can file a wrongful death claim under Texas law. This includes:
The surviving spouse
Parents
Adult children (e.g., biological or adopted)
Siblings, grandparents, and other family members are not eligible to file a wrongful death claim. However, if none of the eligible family members exist or all choose not to file a claim, the executor or other legal representative can file a claim to benefit the estate.
 
We can help you determine if you are eligible to file a wrongful death claim, and what actions you need to take to get the compensation you deserve.
What types of damages can I recover?
While no amount of money can make the death of a loved one easier, some of the financial burden of their death can be reduced through a wrongful death suit. In a wrongful death suit the plaintiff may be entitled to:
Medical and funeral expenses of the deceased
Lost earnings and loss of inheritance for your family
Loss of parental and/or spousal services
Loss of counsel, companionship, and support
Any money spent to pay for counseling
Mental and emotional pain and suffering
Punitive damages, in limited cases
Financial loss damage would include compensation for any lost earning capacity, lost care, maintenance, support, advice and counsel that the deceased could have provided. Under the lost inheritance definition this could include what the deceased could have saved during their lifetime. The savings would have included what they saved during a normal lifetime and would have passed on to their family members.
Furthermore, in Texas they allow punitive damages, which can be recovered when a wrongful death is caused by malicious, violent, fraudulent, or reckless act. An exemplary damage is found often with the intent of setting an example and also giving the plaintiff a reward. While they are not necessarily common, Texas law allows them. Ultimately, what can be recovered will vary case by case and depends on a large number of factors that try to place a monetary value on benefits that were lost as a result of the death of your loved one.
What should I expect in court?
With wrongful death cases, each case is different and there is no way to predict what will happen. This area is very complex. At the Law Offices of Hilda Sibrian, our personal injury attorneys promise to completely exhaust all possible efforts on every case. With every wrongful death case, the burden of proof lies with the plaintiff. This means that the plaintiff or party bringing the suit, has to prove that the defendant or party being sued is liable for the decedent's death.
Therefore, they must prove that the defendant had a duty to care for the deceased person. In the case of a car accident, it must be proven that the defendant had a duty to follow the rules of the road. Another example is a person injured on the job. They may end up suing their boss. In this instance, their boss had a duty to follow safety procedures and take the necessary precautions to make sure everyone was safe.
Next, they must prove that the defendant breached this duty of care. For example, in a car accident, it must be proven that the defendant did not follow the rules of the road. They might have run a red light or sped. In the case of a boss, it needs to be proven that they knew about the safety violation and chose not to do anything about it.
Finally, they must show that the defendant's particular action directly resulted in the wrongful death. It is not enough to simply state that running a red light automatically caused the death.
How Can the Wrongful Death Lawyers at Hilda Sibrian Help Me?
It would be simple to say, "we fight for you," but it goes far beyond that. For nearly fifteen years, Hilda Sibrian has been helping victims of these circumstances just like yourself. For us, it's about receiving the justice you deserve. Executing the full extent of the law is the one way that we know how to help. While it can never bring your loved ones back or undo damages, you deserve more than to simply be left in the dark.
Compensation allows you to handle your family finances, which may have been drastically altered or severed as a result of a wrongful death in your family, or take the necessary time to grieve while covering expenses. Death is traumatic enough; wrongful death often comes with stories that transcend tragedy. We want to give you the best relief we can.
When you come in to speak with us, you're part of the family. Your experiences and your trauma as a result of a wrongful death in your family are things that can't be undone. During your time with us, we'll see to it that aggressive legal actions are taken to receive full compensation.
We Battle the Insurance Companies
In some situations, when the cases never reach the courtroom, insurance companies will try to offer a guaranteed monetary figure to avoid "dragging it out." You should never settle for that. You need proper legal counsel to ensure that you receive the highest amount of compensation possible to secure your family's future and cover the expenses of burial procedures and settling debts.
Insurance companies will do everything in their power, and spin every angle they possibly can, to ensure you won't receive compensation. At every single stage, from the moment you walk into our office, you receive precise, thoughtful legal guidance from the personal injury lawyer Houston office with the dedication to your benefit.
Contact Our Houston Wrongful Death Attorneys
After a wrongful death, our attorneys understand that you'll be confused and distraught. The death of a loved one is not an easy thing to comprehend. Reach out to a Houston wrongful death attorney so that you can pursue compensation you need and deserve.
The Law Offices of Hilda Sibrian works hard so that you get the compensation that you deserve. Along with wrongful death claims, the firm will fight for you after a car accident injury, truck accident injury, dog bite injury, workplace accident injury, and more.
Reach out today to get the compensation that you deserve from attorneys who understand that you're going through a very difficult period in your life. Attorneys at our firm will fight for you each step of the way. Call the Law Offices of Hilda Sibrian today to set up your free consultation.