Uber & Lyft Accident Lawyers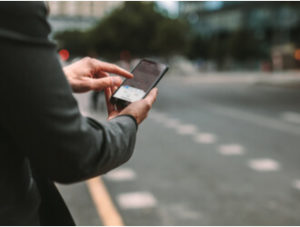 Even though Uber has done its part to decrease the risk of DUI car accidents, rideshare companies still have a high risk of car accidents. And because ridesharing is still relatively new, the law surrounding who pays for these accidents is somewhat uncertain.
If you are involved in an accident with an Uber driver while in Houston, you might be entitled to compensation. These cases are often complicated and leave injured victims fighting large, experienced insurance companies and their legal teams. You do not have to go it alone. As an accident lawyer is here to help.
What Happens if your Uber Crashes?
Similar to when you are in an accident in a private car, when you are a passenger in an Uber accident call 911 if necessary and seek medical attention. Even if you do not think your injuries are serious, it is still a good idea to get a medical evaluation to rule out any internal injuries and to legally protect yourself if injuries manifest later.
If possible, use your phone to snap photos and videos of the crash scene and of the damaged cars. It is also a good idea to jot down as much information as you can, including:
Your driver's name and information
Any other involved parties' names, contact information, and insurance information
The contact information for any bystanders who saw the crash
If issues arise when you file a claim, the information that you collect can be very helpful in proving your case.
What should I do after an Uber crash?
Chances are, if you have not grabbed a ride with Uber, you have at least heard of it. You may have heard friends singing its praises, or you may have seen that a driver was involved in an accident.
Company spokespersons say that all drivers must submit to background checks and that drivers who demonstrate patterns of unsafe behavior (like crashing) will no longer be able to drive for Uber.
Even still, Uber accidents can and do happen. For those who use ride-sharing companies like Uber, it is important to know what to do if you are ever in an accident and how to receive payment for any injuries or other losses you sustain.
Who pays for damages after an Uber accident?
Peer-to-peer ride-hailing companies are a relatively new service. Uber, for instance, has only been around since 2009. So, when it comes to liability and financial responsibility for Uber accidents, insurance policy protocols and legislation are still somewhat up in the air. Since their beginning, these types of companies fell under the radar, so to speak. Because they are not exactly a conventional taxi-service, ride-hailing companies were able to avoid most for-hire laws and regulations.
Legislation regarding accident liability for peer-to-peer transportation services is currently under development and we will likely see many changes as legislators iron out the rules in the next several years. As it currently stands, Uber does have insurance coverage for passengers who are hurt in Uber accidents, but the insurance may be secondary to the Uber driver's own personal insurance. And if another driver caused the accident, then it is likely that his/her insurance would cover the damages.
It is a complicated and sticky area of the law. Let us just say that if you are hurt in an Uber wreck, you can and should receive fair payment for your injuries. Seek help from a car accident attorney who handles Uber accidents in your area so that you can be sure you get the settlement you deserve.
How do Uber accident cases work?
The benefits of using a ridesharing service instead of a Taxi are well known. But unlike taxi service, which has been around long enough for accident laws to solidify, these new ridesharing services have a lot of legal gray areas.
Typically, when you are involved in a car accident, you file a claim either with the driver at fault or your own insurance company. But if you are injured in an accident caused by an Uber driver, you may not be able to recover compensation so easily.
Your own insurer may not cover accidents that happen while you are a passenger and the Uber driver's insurance may only cover him or her while s/he is engaging in non-commercial driving.
Fortunately, you might have other options.
Do ridesharing services offer insurance coverage?
Yes, ridesharing companies do carry automobile insurance for their drivers. But Uber and Lyft have different cultures and their actual services are quite different. Surprisingly, the insurance coverage that these two companies provide for their customers is similar. In both cases, the coverage's applicability depends on whether the driver had a passenger at the time of a collision.
Uber's Insurance Policy
Uber divides its insurance coverage into periods. If the Uber driver has a passenger in the vehicle (Period 3) or if s/he is on his or her way to pick up a customer who has requested a ride (Period 2), Uber's insurance policy covers:
$1 million per accident for bodily injuries and property damage
$1 million per accident for bodily injuries if the accident was caused by an uninsured or underinsured driver
If an Uber driver who does not have a passenger in their car but is waiting to match with a rider (Period 1) causes your accident, the coverage is much lower. If the driver is waiting for a ride request, Uber's insurance policy covers:
$50,000 liability coverage per person
$100,000 liability coverage per accident
$25,000 property damage coverage
It is important to note that the above coverage only kicks in if the driver's personal coverage is lower than these limits or if the driver's insurer refuses to cover the collision.
If the driver does not have a passenger in the car and does not have the app open, his or her own insurance policy will cover your injuries.
Lyft's Insurance Policy
Lyft's coverage is the same as Uber's:
The driver's personal policy covers him or her if s/he causes an accident while offline
The driver's personal policy covers him or her if s/he causes an accident while waiting for a match notification. Lyft's contingency policy ($50,000 per person, $100,000 per accident, $25,000 property damage) will kick in if the driver's policy will not cover the accident.
Lyft's $1 million policy (bodily injury and uninsured/underinsured coverage) covers the driver from the time he/she picks up a rider to the time s/he drops the rider off.
While these policies are supposed to cover any injuries a rideshare driver causes, you can be sure that Uber and Lyft's insurers will not be giving up so easily. You will be facing a large, determined, and experienced insurance company who will do whatever it can to pay you less than you deserve for your accident.
Make sure you are prepared to handle this fight before you get started.
What should I do to prepare?
If you or a loved one was involved in an Uber accident in Houston, please use our car accident guide for additional information. This guide will let you know what to do after an accident to ensure your physical and financial safety.
Once you have read over our guide, call a Houston Uber accident lawyer to protect your right to compensation.
Contact Our Uber & Lyft Accident Attorneys
For help filing a personal injury claim or car accident claim against a ridesharing company, speak with an Uber car accident attorney at The Law Offices of Hilda Sibrian. Our car accident attorneys can help you establish liability and will fight to get the best settlement award possible for your accident.
Schedule your free consultation today.