Six workers were pouring concrete on the seventh floor of a future Holiday Inn in Midtown Houston in July when the floor collapsed, dangerously dropping them 14 feet to the floor below and leaving them covered in debris. The partial building collapse left the workers seriously injured and struggling to care for themselves and their families.
To make matters worse, the workers had complained to the property owners and contractors about problems at the site. Ultimately, their complaints fell on deaf ears, and the victims were left to work in dangerous conditions without the proper training or tools, leading to a tragedy that could have been prevented.
The dedicated construction accident lawyers at The Law Offices of Hilda Sibrian are committed to fighting for the rights of these injured workers, and we are currently pursuing a lawsuit on their behalf. To learn more about their stories, please watch the videos below.
Click2Houston News: https://www.click2houston.com/video/lawsuit-filed-by-workers-injured-in-partial-building-collapse-video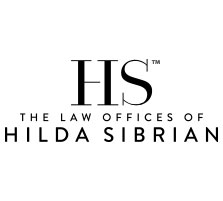 En las Oficinas legales de Hilda Sibrian, nos apasiona ayudar a las víctimas de accidentes de Houston con sus reclamos de lesiones personales. Sabemos que los accidentes ocurren en todo momento del día y de la noche, por lo que siempre estamos disponibles para ayudar. Si ha resultado lesionado, nos reuniremos con usted donde sea que esté para hacer que el proceso de reclamo sea lo más libre de estrés posible.