Dog Bite Lawyer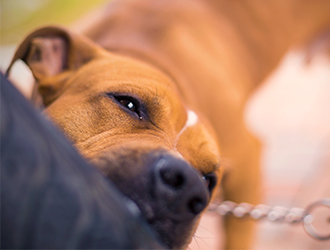 Dogs are great companions, but they can also be dangerous. For many different reasons, dogs bite and attack people and leave them suffering from severe and permanent injuries. In many cases, the attack is due to careless supervision – or a lack of any supervision at all – by the dog's owner or handler. When those incidents occur, it is important for victims to get help from an experienced Houston dog bite lawyer who will aggressively protect their rights.
The Law Offices of Hilda Sibrian will fight for you if you recently suffered injuries due to a dog bite or attack in the Houston area. We know what it takes to hold negligent dog owners and handlers accountable and to pursue the compensation that victims deserve. Our bilingual, Spanish-speaking legal team is available 24/7 to take your call and review your case in a free consultation. Contact us today to learn more about how we can help you.
What Should You Do After a Dog Attack in Houston?
What you do immediately after a dog bite in Houston will be important for your health as well as for your potential legal claim. We suggest that you do your best to take the following steps:
Get information about the dog and dog owner. You should get the dog owner's name, address and phone number. You should also learn what you can about the dog, including its breed and vaccination history. Also, get the names and contact information of any witnesses.
Take photos of the dog, attack scene and your injuries. Photos can serve as important evidence in your legal claim. You should also keep the clothes that you wore when the attack happened.
Report the dog attack. You should call the police as well as local animal control. (See this list of phone numbers for animal control agencies in Houston and surrounding communities in Harris County.) In addition to providing documentation of the attack, your call may prevent others from suffering similar harm from the same dog.
Get immediate medical attention. You should get your injuries checked and treated as soon as possible. A delay in treatment of a dog bite, for instance, could lead to a serious and potentially deadly infection. A delay may also weaken your ability to collect compensation. An insurer may argue that your injuries were not serious, or the insurer may claim that the dog bite did not cause your injuries.
Talk with us before you talk with the insurance company. The dog owner's homeowners' insurance policy may cover your losses. However, if the insurance company calls, you should refrain from giving a statement or accepting a settlement offer until you speak with a lawyer from The Law Offices of Hilda Sibrian first. We are available 24/7 to take your call and provide a free review of your case.
We represent Houston dog bite victims on a contingency fee basis. So, we will charge no fees unless we secure compensation for you. We don't want worries about paying for a lawyer upfront to keep you from getting the legal help you need when you need it.