Refinery Accidents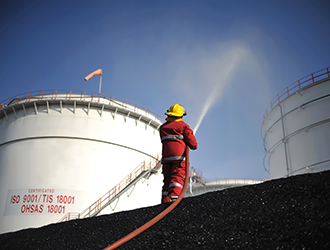 Texas – and the Houston area specifically – is well-known for its oil and gas industry. Many companies employ thousands of workers in the area, which significantly helps our state's economy. However, this industry is also known for its dangerous nature. Companies are expected to follow proper protocols to protect their workers. Unfortunately, corporations often prioritize profits over safety. 
If you were injured or lost a loved one in a refinery accident or plant explosion, do not hesitate to reach out to the experienced refinery injury attorneys at The Law Offices of Hilda Sibrian. Our refinery accident attorneys can investigate all the factors that contributed to your accident and pursue compensation from all the parties whose negligence contributed to it. Contact us now for a free case review.
Texas Refinery Explosions and Accidents 
Some of the most notable refinery explosions and accidents in Texas include:
Phillips explosions –

Several explosions broke out at the Phillips 66 plastics factory in Pasadena. The first explosion registered a 3.5 on the Richter scale. More than 310 people were injured and 23 workers were killed in the explosions.

Texas City refinery explosion –

A Texas City explosion occurred after pipes in the refinery had worn thin and fumes leaked. A hydrocarbon vapor cloud ignited, resulting in an explosion that injured 180 people and killed 15 others. 

West Fertilizer Company explosion –

Arson was responsible for a West storage and distribution facility. The criminal act damaged 500 buildings, killed 15 people, and injured 250 others.

ExxonMobil plant fires –

A fire broke out at the ExxonMobil facility in Baytown. Four people were injured in the accident. In a separate incident, 40 people were injured after another fire broke out. An underlying explosion was responsible for that fire. 

Pasadena industrial plant explosion –

At least 20 people were injured in a fire and explosion at the Pasadena Kuraray America facility after a highly flammable gas leaked from the plant's production system.

Lyondell Basell chemical leak –

After a pressurized cap blew off a line that contained acetic acid, a dangerous chemical leak occurred. Two workers were killed and thirty were injured.