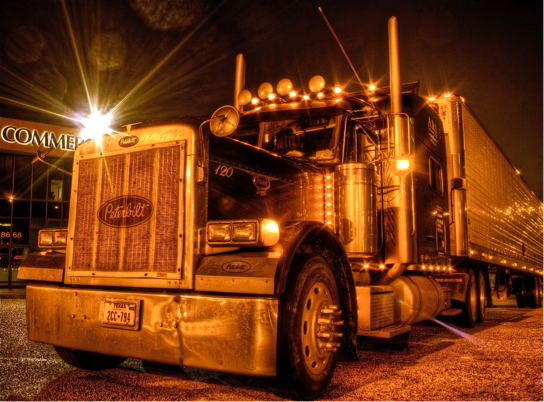 Driving a commercial truck has been named one of the most dangerous jobs in the America. In 2013, there were 748 total fatalities for truck drivers with a fatality rate of 22 per 100,000 full-term equivalent workers.
Commercial truck drivers are typically more careful on the road than the average driver, yet they're involved in more fatal accidents. What would cause this increase? Commercial trucks can weight 25 times as much as a typical car, meaning that when the accident occurs the impact is much greater and will cause much more damage. In 2011, there were over 4,000 people killed in large truck and bus crashes.
If you were injured in a truck accident—whether you're the driver of the truck or a driver/passenger of another car—you are probably in a lot of pain. You likely have a lot of questions. You deserve to take time to heal, and also get the compensation you deserve for the physical and mental trauma that may have occurred as a result of the accident. It's important to reach out to attorneys you can trust.
If You Were the Truck Driver in the Accident
 You were driving down the highway: going the speed limit, keeping an eye on your mirrors, and staying as focused as possible with what is going on around you. However, you know that you haven't been sleeping as much as you like. Your schedule is slightly extreme and with the extended hours of driving, you've seen your shut-eye decrease. You're tired and barely see the car to your left abruptly switch lanes directly in front of you. You hit your breaks and swerve to get out of the way, but it's too late.
Your truck flips over and two cars behind you crash.
If an incident like this has happened to you, you're not alone. We've already established that truck accidents are extremely common. However, there are a lot of factors that could cause an accident such as lack of sleep. There are also unsafe practices of passenger vehicle drivers that could potentially put you in danger, such as:
Changing lanes abruptly in front of a truck
Maneuvering to the right of a truck that is making a right turn
Merging improperly into traffic
Failure to slow down or speed up when a truck begins to change lanes or merge
Passing a truck
Driving between two large trucks
The question is who is at fault for these accidents. How can you recover from the injuries sustained without paying substantial fees? You were just doing your job.
If this accident wasn't your fault, you may be able to bring a claim against the driver that caused the accident. When you bring a claim against the other driver or their insurance company you are technically bringing a civil claim.
If you file for a personal injury civil claim, you may be able to receive payments for any physical or mental pain and suffering that occurs. However, for civil claim to be accepted you must be able to prove that the other driver caused the accident.
If You Were a Passenger-Vehicle Driver in the Accident
 You're driving down Hempstead Road in Houston. All of a sudden, a commercial truck coming towards you starts to turn—the huge vehicle swerves into your lane. Your car is struck, and before you know it, you're trapped in your vehicle and unable to get out due to the massive amount of damage. You're rushed to the hospital, where you receive extensive medical bills, not to mention the emotional trauma that you experience after the accident.
Always remember, the most important thing that you can do is take time to heal. While the recovery process will most likely be emotional and difficult, we want you to relax as we take care of fighting for the compensation you deserve.
If you were injured in a truck accident, your legal options can present a complicated situation. In most cases, a commercial truck has many "owners." For instance, Bob is the owner of a commercial truck. He hires Jim to drive the truck. Bob then leases the truck to a company so that they can deliver goods for another company. That's a lot of players in the truck delivering game. Depending on a variety of circumstances, you may end up suing the truck's driver, owner, lessor, and possibly the company whose goods were being shipped.
Depending on the situation, you may end up suing the trucking company, because this will potentially help you get the most compensation possible for your injuries.
Next Steps after a Truck Accident
If you were in a truck accident, in or near Houston, you deserve the best care possible.
Each case is different, and we at The Law Office of Hilda L. Sibrian, want to work with you to take the legal action best fitting your circumstances. We offer free consultations and will talk with you to learn about the details of your accident. By doing so, we can help go over the best approach for you and your family's current situation .
Photo Credit: butlerphotography via Compfight cc