Houston Slip and Fall Lawyers
Houston Premises Liability Attorney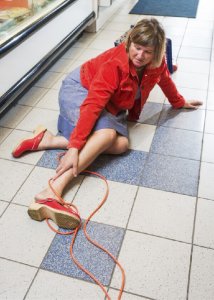 Premises liability is an area of law that allows a person who has suffered an injury or damage in someone else's property, home or place of business to recover from that owner. The owner of premises has a duty to maintain its premises in a reasonable manner and to avoid hazardous conditions.  A hazard can be almost anything that contributes to someone's injury.
Injured on someone else's property?
If you have been involved in a serious injury due to the unsafe or negligent condition while on the property of another, the attorneys at the Law Offices of Hilda Sibrian, can help you navigate through the maze of finding and going after the responsible party. We are prepared to handle these types of cases and to fight to get you the best compensation possible.
Depending on how serious your injury is, we will advise you of all the possible claims you can make under a personal injury case such as this. It is crucial that you get the proper legal advice and medical care. Contact the Houston slip and fall accident lawyers at The Law Offices of Hilda Sibrian now. Our staff is available 24/7 to help you when you need it most.