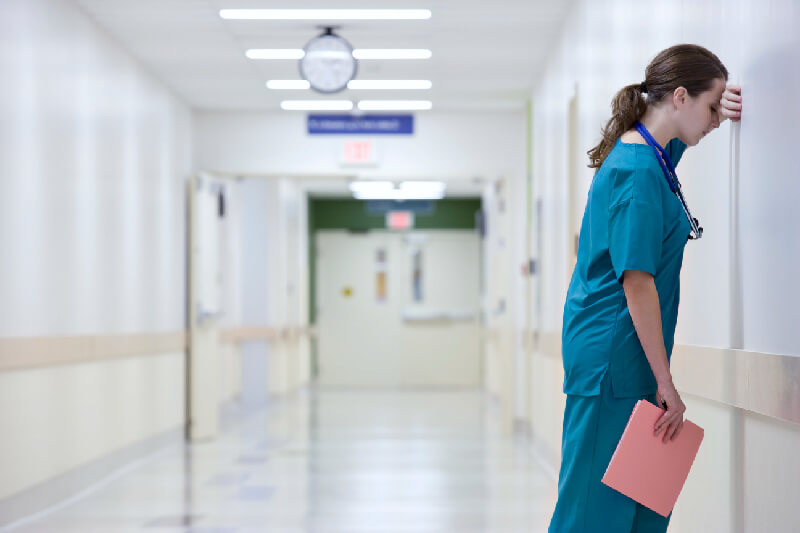 Has Your Loved One Been The Victim of a Wrongful Death in Houston?
In Texas, a wrongful death is described as the fatal results following an accident due to the negligent, careless, unskillful, or wrongful acts of an individual. Losing a loved one is potentially the most difficult situation you will ever face in your life; nobody understands that more than your personal injury lawyer Houston office.
Wrongful Deaths are Often the Result of Negligent Driving
When one operates a motor vehicle while under the influence, allows distractions to impact their abilities, or drives without the proper licensing and registration, they're knowingly putting others at risk. Negligent driving can be prevented. If a driver is found negligent, they should be held responsible.
Negligent driving claims leading to wrongful death are most commonly caused by:
Carelessness: The other driver knowingly broke the law by running a red light, speeding, or other acts that resulted in the death of your beloved family member(s).
Auto Accident: Accidents do happen, though most times, one driver will be at fault for knowingly breaking the law; a basic summary of negligent driving.
Presence of Substance: Alcohol, drugs, and other substances present that impair the driver's ability to make sound decisions and result in damage or death.
Wrongful deaths may also be attributed to malfunctioning manufacturer parts. There are over 53 million auto recalls every single year, and most of them are related to safety protocol for your vehicles.
Wrongful Deaths in the Workplace
The Occupational Safety and Health Administration (OSHA) reports that approximately 900 deaths occur every single year in construction, including electrocution, being struck by objects, and falls. In most cases, these are regarded as accidents when there may be an individual or entity at-fault for this negligent act. These may include:
Faulty Safety Protocol: OSHA exists to preserve workplace safety, and conducts regular inspections of licensed worksites around the United States each and every year. The fact that OSHA had to make a top ten list for the most violated safety procedures in the calendar year of 2016 says a lot: workplaces and management are avoiding proper protocol.
Wrongful Actions Regarding Chemicals: While asbestos and lead poisoning are becoming less of a problem in the United States, they are still a problem. Nearly forty-eight years later (the bill regarding asbestos in the workplace was initiated in May of 1970), and there are still an average of 2,000 cases reported every year. Without proper equipment and knowledge, this can happen to anyone on the job site.
Defective Products: Much like with automotive parts, consumer products can be the cause of accidents that include third-degree burns and fatalities. When consumer products fail to do their job and result in serious injuries that send their customers into critical care and potential death, the fault is on the company. They may fail to produce proper warnings of the product, or not fully know how it will react in customer care. Assuming that "nothing will go wrong" without testing products and ensuring their safety for public use, is on the fault of the company.
Wrongful death can also occur as a result of unintentional death due to, or shortly following an assault. Barroom fights or otherwise physical alterations that end in injury possess the potential to cause death. Even when the word "unintentional" is a part of this, there is still fault to be placed on the adjacent party.
How Can the Personal Injury Attorney Houston Office of Hilda L. Sibrian Help Me?
It would be simple to say, "we fight for you," but it goes far beyond that. For nearly fifteen years, Hilda Sibrian has been helping victims of these circumstances just like yourself. For us, it's about receiving the justice you deserve. Executing the full extent of the law is the one way that we know how to help. While it can never bring your loved ones back or undo damages, you deserve more than to simply be left in the dark.
Compensation allows you to handle your family finances, which may have been drastically altered or severed as a result of a wrongful death in your family, or take the necessary time to grieve while covering expenses. Death is traumatic enough; wrongful death often comes with stories that transcend tragedy. We want to give you the best relief we can.
When you come in to speak with us, you're part of the family. Your experiences and your trauma as a result of a wrongful death in your family are things that can't be undone. During your time with us, we'll see to it that aggressive legal actions are taken to receive full compensation.
We Battle the Insurance Companies
In some situations, when the cases never reach the courtroom, insurance companies will try to offer a guaranteed monetary figure to avoid "dragging it out." You should never settle for that. You need proper legal counsel to ensure that you receive the highest amount of compensation possible to secure your family's future and cover the expenses of burial procedures and settling debts.
Insurance companies will do everything in their power, and spin every angle they possibly can, to ensure you won't receive compensation. At every single stage, from the moment you walk into our office, you receive precise, thoughtful legal guidance from the personal injury lawyer Houston office with the dedication to your benefit.
The Injury Lawyers Houston Turns To
Hilda L. Sibrian, P.C., focuses on the only form of justice that can be had in this situation – compensation for wrongful death. We understand the difficult time you are going through and the stresses that it puts on your family. The last thing you need piled on top of your grief and anguish are the hard times that come with financial destabilization; let us fight for you and get justice for your loved ones today.
Call us today to speak with our bilingual staff and schedule a no-risk, no-obligation consultation. Hilda L Sibrian is prepared to fight for your family and see that justice is served; allow the experienced injury lawyers Houston trusts to help.