Every day, people put themselves in danger by getting behind the wheel of a vehicle. According to a study by the National Safety Council, 27,000 car accidents occur every single day. Yet, most adults still decide to drive to work, school, and the grocery store on a daily basis.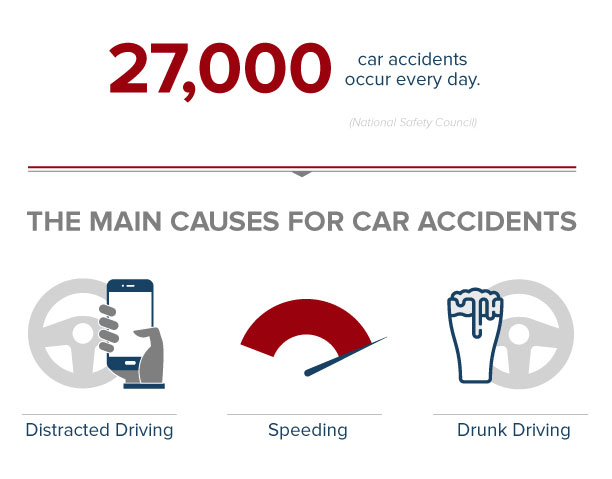 With this kind of statistic, it is no surprise that most adults experience an accident at some point in their lifetime. As a driver, you want to be as prepared as possible for the events following this accident—from initially exiting the car all the way through getting the financial compensation that you deserve.
No matter how safe or precautionary you are behind the wheel, there is nothing that you can do to control other drivers—no way to stop them from being careless or negligent. All that you can control are your own actions. That is why it is so important to understand the ins and outs of dealing with a motor vehicle accident.
This car accident guide will help to provide you will all of the information that you need in order to successfully navigate the legal process following a collision. If you have any questions or would like a consultation, do not hesitate to contact us at The Law Offices of Hilda L. Sibrian.
The Guide
Page 2: Causes of Car Accidents
Page 3: Facts About Car Accidents
Page 4: How to Avoid or Be Prepared for Accidents