Car Accidents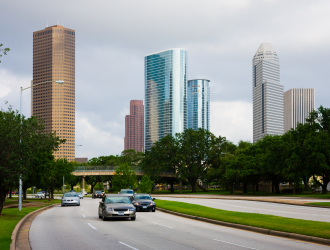 The Law Offices of Hilda Sibrian represents people who have been hurt in accidents in Houston and surrounding areas in Texas. Our job is to make sure that negligent drivers and the insurance companies that cover their role in providing for the injured and the families who have lost loved ones.
If you suffered severe injuries, or if your loved one was killed in an accident in the greater Houston area, do not wait to act. The Law Offices of Hilda Sibrian has a fully bilingual, Spanish-speaking staff and takes pride in being available 24/7 to answer your call. To schedule a free case evaluation, contact us today. If you have suffered serious injuries in a crash and can not visit our Houston office, we will meet with you in the home or hospital.
How Our Houston Car Accident Attorney Can Help You
Some people wrongly think that they can save themselves a lot of money by handling their traffic collision case by themselves. They want to avoid attorney fees and keep their entire settlement. However, in reality, you are likely to secure far less money on your own than you would with the help of a lawyer. In some cases, victims who represent themselves do not recover anything at all.
One of the benefits of hiring a lawyer is that the lawyer will be able to conduct an independent investigation of your crash. This investigation will help to determine the cause of it. The attorney can also collect important evidence which points to who is liable for your injuries.
Another way that a lawyer can help to traffic collision victim is by handling all communication with the negligent driver's insurance company. Insurers in these cases often try to accept victims into accepting settlements that are much less than what they deserve. An auto accident attorney can negotiate for a fair and full settlement. If necessary, the attorney can also take the case to trial to fight for what you deserve.